Five Jewel-Inspired Fragrances for Holiday
'Tis the season when everything sparkles because holiday time is the right time for glitter and gold. When it comes to precious gems, there are plenty of perfumes that we treasure. Here's a handful of fragrances we know you'll favor that are beautifully jewel-inspired.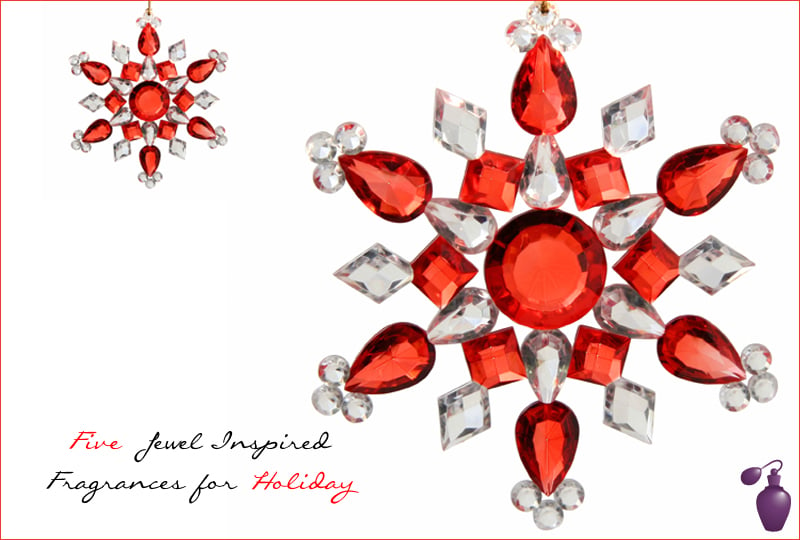 Diamonds are a girl's best friend and nobody lived that philosophy more than screen queen Elizabeth Taylor. Her signature scent,White Diamonds, is an iconic floral specialty that makes every woman ready for her close-up – aromatically anyway.
Speaking of movies, the Emerald City was the destination where Dorothy's dreams could come true. When it comes to enticing aromas, Judith Leiber Emerald is just as desirable.
The sun will come out tomorrow with all its beautiful yellow-orange glow. Speaking of something you can bet your bottom dollar on, Halston Women Amber will definitely make every woman shine in chic and stylish way.
Green is good, and not just when it comes to the environment! When it comes to sensuous scents inspired by beautiful baubles, Forever Jade by Songo is one that glitters with amazing aromas.
In order to get to the land of Oz, our girl Dorothy needed those dazzling ruby slippers. In order to achieve a fragrance that makes all of your dream aromas come true, all you need is C- Thru Ruby.

We like rocks – especially the priceless kind. When it comes to mining for precious stones, it's a lot of work but getting gem-inspired scents are much less labor-intensive. You can just a grab a hold of a stellar example we've happily dug up such as Quartz by Molyneuz.