Featured Fragrance Follower: Riccardo & Filippo
If you think you're quite interesting and are NOT following us already on Twitter, you should follow us NOW! We're going to be starting this new thing called Featured Fragrance Follower, because you followers are just so awesome and need to be recognized in the fragrance & beauty community.
So here's the story of how it came to be.
One day, I, the social media manager was scrolling along on our Twitter feed, checking out our mentions and happily Tweeting back and forth with Riccardo. You see, Riccardo struck my fancy because he and his friend Filippo have such passion for fragrances and fashion and well, that sounds quite like me! SO there you have it, no long story, quick and simple, right?! But don't you want to know more about these fragrance fellas? Check out their blog & our interview with them!
Now… let's take a look into the lives of these two, starting with Riccardo.
Riccardo, you see, has no nickname, lives in Rome (but often visits Sicily) and has has a farm, producing mango and wheat. He works and is engaged in renewable energy and consults to investors and plant owners, impressive right?
We asked…his favorite fragrances?
"I love mostly French and English Fragrances. L'Artisan Parfumeur; Penhaligon's (also some women's perfumes -such as Amaranthine) He can't live without his summer scent, TIMBUKTU by L'artisan Parfumier
AND what does he do on his free time?
He's a sailor! He loves to compete in match race regettas.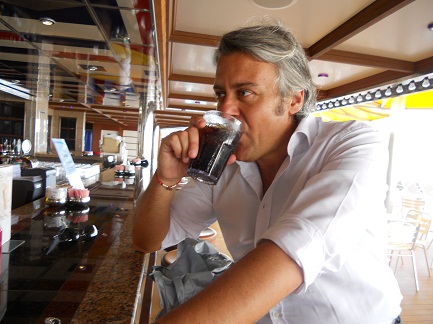 Now his best friend and co-blogger Filippo is an image consultant, who first started working in the jewelry industry taking care of the image for one of Rome's most important jewelers. Filippo says he has always had a great passion in men's style.
So when did they start the blog on fashion and fragrance?
"I started writing in the blog for fun, just a little bit to communicate with others with the same passion I have. I think there's much need to be guided to rediscover old style that has always characterized the Italians in the world".
What do you think about celebrity fragrances? Which is your favorite?
"I choose a fragrance based on its soul to the power that this has let me travel with just my thoughts. I never chose a fragrance based on its commercial importance, if I had to choose one I choose Black Orchid by Tom Ford"

How do you choose a new scent? What factors are most important to you? 
"I have a great consultant named Riccardo who occasionally brings me fragrance to wear or just to smell. I'm lucky having a blog too, because companies often give me the fragrances to try out and review them. The important thing that makes me write about that fragrance is that it is only about what it gives me when I wear"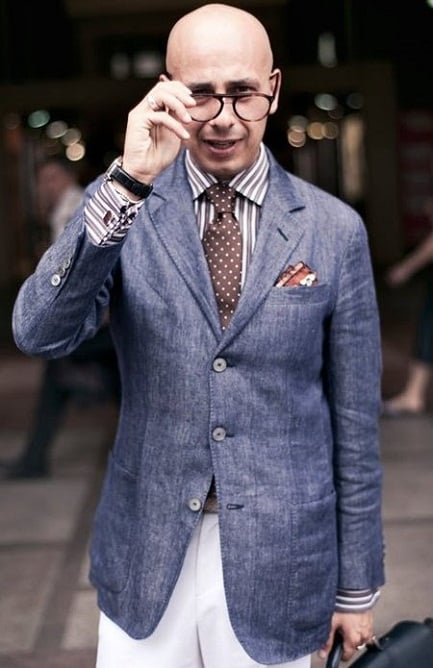 That's a wrap for this featured fragrance follower, but be sure to FOLLOW & Tweet us so we can feature you next!