Featured Fragrance Fan: Alan O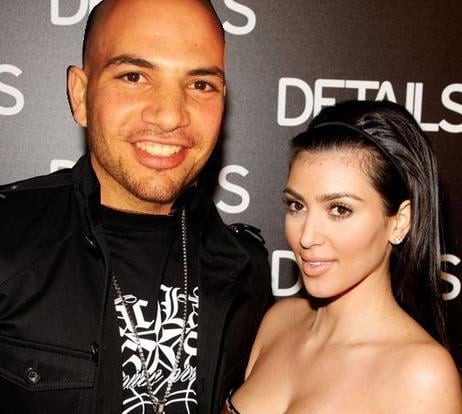 Name: Alan O
Age: 34
Location: Residing in Sydney Australia, but originally from Jupiter
Fave Fragrances: Top 5 are Gucci Envy, Antidote by Viktor & Rolf, Tom Ford Noir, Aventus & a tie for 5th place between Dior Homme Intense & Serge Lutens Santal Majuscule
Top 3 reasons you love wearing cologne/smelling good:
1. Let's not lie, #1 is to get the attention of the opposite sex. Who doesn't like someone stopping them to tell them how good they smell? We can't all turn heads with our looks, so fragrance can be an extension, an addition, a magic potion if you like :)
2.To feel more than just clean. Coming out the shower, it doesn't feel complete to just get dressed without adding something to the mix, and it's great to be able to accessorise with the seasons.
3. The memories they can invoke, a simple smell can transport you back to a time or place in your life, so why not use all the senses to enhance the every day experience?
What do you do in your free time? I play basketball, train in Muay Thai, spend time with my family (in particular my 3 nieces) and I enjoy cooking.
What's your thought on celeb fragrances? I honestly don't care about the name on the bottle, or the price tag, if it smells good, serves a purpose and has something that makes it stand out in a good way then I'll wear it. Having said that, I'm yet to come across a celebrity fragrance that I've loved enough to keep in my rotation.
How do you choose a new scent? What factors are most important to you? Well the initial process is a lot of blind buys, as I've learnt to take online advice with a grain of salt. However once they've been narrowed down, I don't usually choose just one, multiple factors will come in to play. It can range from my experience with that particular house, the opinions of those around me on a day to day basis (only to a certain extent, as I'm still the one that has to wear it) but I also want to be respectful.
Then I need to factor how well it lasts on my skin, is it versatile enough for more than one occasion or is it just for particular occasions? Most important to me right now is the chances of it sticking around. All my favourites have slowly been discontinued and I hate having to go CSI mode on the net trying to track down a bottle, so it has to be something I can easily get my hands on.
Why do I love FragranceNet.com? Great prices, fast delivery, user friendly website, constant coupons to take advantage of, a wide variety of changing options and their willingness to assist.