Everything You Need to Know About Sunscreen This Summer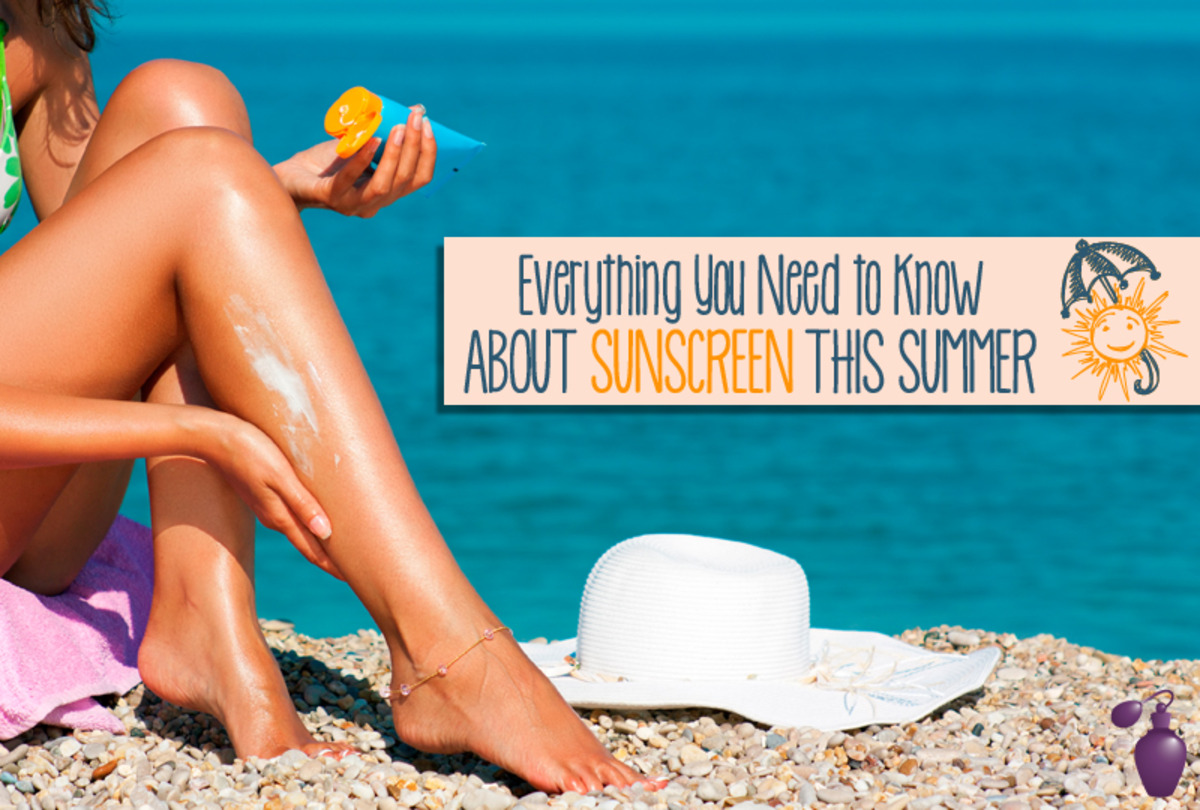 Now that we've climbed over the Memorial Day hump, it's safe to say that summer is officially here. And with those barbeques, pool parties and music festivals on the horizon, comes long hours spent under the sun.
As the planet's natural ozone layer has thinned out over the years, it's more than crucial to wear sunscreen now more than ever. Being that the sun's rays are more intense than they were 30 years ago, upping your sun protection game is more than necessary.
Choosing products with an SPF content of 30 or more is a good place to start, so to add some daily protection to your everyday routine, follow these tips and tricks for a sun safe summer.
For A Good Face Cream. Even on cloudy days, sun protection is something you should considering on a daily basis. Thankfully, lots of beauty brands are understanding the importance of everyday protection, and are including SPF content in lots of lotions and creams. The La Prairie Anti Aging Day Cream ($148.99, fragrancenet.com) for example, gives your face SPF 30 protection, while leaving your skin supple and smooth.
For Your Lipstick. It's true that your lips are vulnerable to the sun's harmful UVA/UVB rays. And while slathering on sunscreen onto your lips seems like a plausible idea, it's wise to find a product that keeps your pout hydrated and protected. For a lipstick that shields your lips from the sun's rays, the Korres Mango Butter Lipstick SPF 10 ($9.99, fragrancenet.com) dresses up your lips in gorgeous color, while bringing SPF 10 to your pucker.
For Anti-Aging Action. To perk up your daily wrinkle cream, the Clarins Sun Wrinkle Control Cream High Protection SPF 30 ($34.99, fragrancenet.com) works to defend skin from the sun's rays, while giving your complexion essential SPF 30.
For A Protecting Body Cream. Does your body lotion need a lift? To add some sunscreen to your favorite body product, the Carita Progressif Protecting and Moisturizing Sun Milk For Body SPF 20 ($59.99, fragrancenet.com) takes on rough patches and dark spots, while giving your skin SPF 20. To pump up your lotion even more, be sure to add some liquid sunscreen to your formula and reapply throughout the day.
For Pumped Up Foundation. Yes, even some of your beauty bag must-haves can keep you sun safe all day long. For a SPF rich makeup powder, brush on the Jane Iredale Powder Me SPF Dry Sunscreen SPF 30 Tanned ($51.99, fragrancenet.com) for oil free skin and SPF protection. And although SPF-rich makeup products are a lifesaver, it's important to remember that these types of products shouldn't replace your daily block.
For Sun Shielding Primer. In need of a primer that packs on the SPF? The Nars Pro Prime Multi Protect Primer SPF 30 Sunscreen ($35.99, fragrancenet.com) keeps your face protected and primed, for flawless makeup application.
For Liquid Sunscreen. Nothing should replace your daily sunblock, so be sure to apply on the La Roche Posay Anthelios 60 Melt In Sunscreen Milk For Face & Body ($41.99, fragrancenet.com), which offers SPF 60, while blending in easily into your face and body.
For Maximum Day Protection...If you know you are going to be outside for long periods of time, be sure to slap on the Prevage Triple Defense Shield SPF50 Sunscreen Pa+++ ($83.99, fragrancenet.com) which amps up your defenses big time.