Easy Vampy Beauty in 4 Simple Steps
Posted by Anonymous on Wed, 07/16/2014 - 12:00 AM
Even though we're right in the middle of summer, rocking a more darker and moodier palette on all those sultry summer nights is never a bad thing. To get this stunning look emulent of sexy starlets like Salma Hayek and Angelina Jolie, follow our four-step regimen for a truly show-stopping finish. All you'll really need is some red lipstick, liner/shadow and some ferocious confidence, and get ready to show off!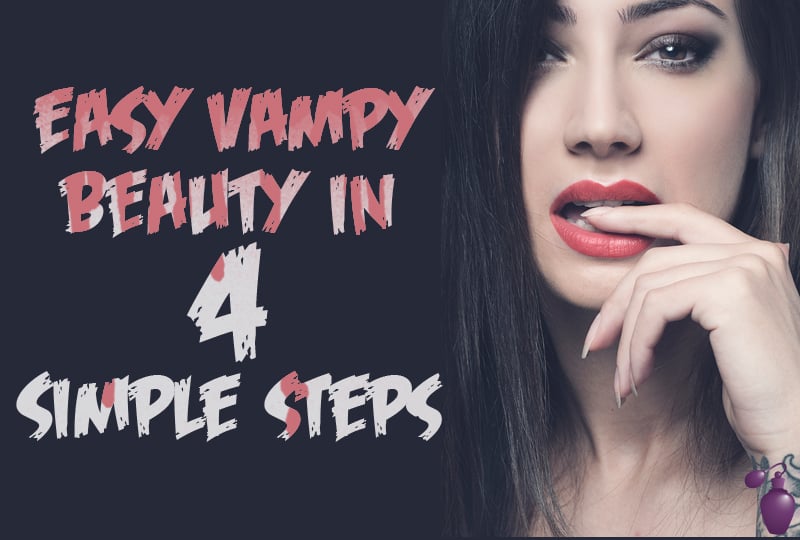 Step One: Almost every beauty look starts with clean and even-looking skin, so to get your complexion in the right shape, use the Clinique Even Better Makeup SPF15 Foundation ($32.50, FragranceNet.com) to cancel out any facial imperfections that you want to hide. Using a unique oil-free formula, skin loving minerals and SPF 15 come together to give you that naturally beautiful finish you crave. Since you're going heavy on the eye makeup, it's important to also use a proper concealer like the Clarins Concealer Stick ($27, FragranceNet.com) to cover any dark circles and unwanted bags.
Step Two: Once your face is prepped and prepared, start off your bombshell eyes by first focusing in on your brows. To get that sexy, fuller arch, use a brow pencil like the Yves Saint Laurent Eyebrow Pencil, ($30.50, FragranceNet.com) to add drama to your eyes instantly. With a dual side pencil and brush, groom and style your brows fast to get that sultry, come-hither effect pronto. Finish with some additional brow powder and some brow gel to help seal in your look all-night-long.
Step Three: To get that mysterious smokey eye, start by treating your eyes to a primer first, to keep your makeup in place and in tact. The Dior Skinflash Primer Radiance Boosting Makeup Primer ($42.50, FragranceNet.com) can be applied onto your face (and lids!) to get rid of unwanted oil and shine, while keeping makeup in place for hours. Once you are ready to apply some shadow onto your lids, choose the Chanel Ombre Contraste Duo in #10 Gris ($53, FragranceNet.com) which offers both a lighter and darker shade of grey for one seductive-looking eye. Use both pigments to create a smudgy-looking effect.
It's important to not go too heavy on the liner, so for the most precise application, the Lancome Artliner in No.01 Black Noir ($36, FragranceNet.com) lines your water line and your lids easily without going on too heavy. Finish your eyes with an elongating mascara like the Exceptional Because You Are Light Up Lengthening Mascara ($9.99, FragranceNet.com) to complete this jaw-dropping look.
Step Four: Luscious red lips always turn up the heat, so for a nice touch of crimson beauty, the Korres Mango Butter Lipstick SPF 10 in Orange Red ($15.50, FragranceNet.com) glides on easily onto lips, delivering gorgeous, bright red color upon application. To pump up your color even more, the Calvin Klein Lip Definition Defining Lip Pencil in #107 Wineberry ($14.50, FragranceNet.com) helps add definition and volume to thin and smaller-sized lips, giving them a more fuller appearance.