DIY: Lip Ideas To Try
Looking for some fun and crafty DIY ideas this summer? Well, if you've always wanted to create your very own lipcolor, then we've got just the post for you. Less expensive (and toxic) than some of your favorite lipsticks and glosses, we've got five ideas to indulge your creative side. From using Kool Aid as a lipstain, to creating lipstick out of crayons (yup, you read that right!) check out these five DIY lip color ideas to try.
Tip One: A favorite trick of actresses like Shailene Woodley, Beets give your lips a gorgeous plum hue without any toxic ingredients. To try out this super cool trend, follow the "Divergent" star's own recipe and roast one beet in the oven at 350 degrees for 30 to 50 minutes. Let the cooked beet cool, and apply some of the juice onto your lips for best results. Making an awesome cheek stain as well, glaze some extra beet juice onto your cheeks for a romantic looking flush. And unlike other makeup products, you don't need a heavy-duty remover for proper removal.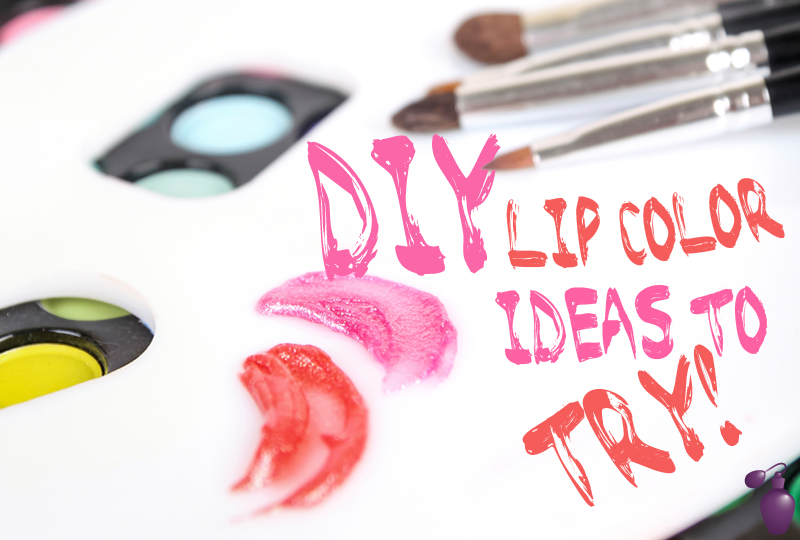 Tip Two: Who would of thought that tasty Kool Aid could also function as a gorgeous lip stain? Well, according to the folks at The Beauty Department, it's totally possible, as a variety of colors can be used for some unbeatable shades.To get this fun and not to mention tasty look, start by pouring a little Kool Aid mix into a bowl. Then, dampen your finger and press your finger into the powder mix, until your finger is completely coated. To create your own color, smooth the dampened powder from your finger onto your lips, until evenly blended. Yes, it's really is that easy.
Tip Three: Ever wished the shade of your favorite crayon would magically become your next signature shade? Thanks to the fantastic DIY beauty gurus of the internet, making your own Crayon Lipstick isn't nearly as impossible as you think. Simply grab some crayons, coconut oil, and follow these thorough instructions courtesy of Rookie Mag for some fantabulous lip color.
Tip Four: If you prefer a tinted lip balm over a lipgloss or lipstick, making your own blends aren't that difficult. Refinery29 suggests taking beeswax, castor oil, and shea butter and making your own nourishing lip balm. To add some vibrant tints to your balm, pick up some all natural food coloring at your local health food store, and mix and match dyes for your own customized shade.
Tip Five: There always is two lipstick shades you have lying around the house that you wish you could just blend together. And now, mixing together two lip colors isn't completely uncommon now that bloggers like Cupcakes & Cashmere have mastered the art themselves. In just three easy steps, just take two of your favorite lip colors, and mix well in a bowl until well blended. Then, easily glaze up your lips with your newly created color.