Do you dare? Purple Lip Trend
There is a deep, dark beauty trend coming up for Fall 2012, and while it may seem a bit gothic, this runway to everyday beauty look is lookin' a whole lot of fun! Would you dare wear purple lipstick?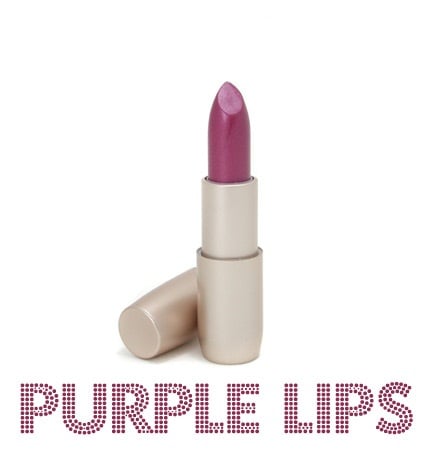 Don't doubt you have to be cautious when trying out this trend, but we're confident that we can help you make a statement and pull off this color trend just right.
Here's a little fact you probably didn't know, we SELL purple lipsticks, and our fave? Lancaster's moisture enhancing lipstick in #cm 42. Not only is this hue rich and radiant in color, but it's smooth and moisturizing, making it comfortable to wear too!
So we ask you again, would you wear the purple lip trend? Snag a purple Lancaster lipstick for under $15!