DIY Skin Smoothie Recipe to Try
Beauty is often skin deep, so to feed your skin some beneficial ingredients, making a healthy and tasty smoothie can give your skin naturals vitamins and nutrients not found in your favorite products.
Leafy greens, Vitamin C and proteins are all fabulous skin building-blocks, and get the most out of these ingredients, whipping up a yummy smoothie each morning can give you longstanding energy and transform your skin over time. For your next post-breakfast staple, try out this scrumptious DIY smoothie recipe we're totally obsessed over.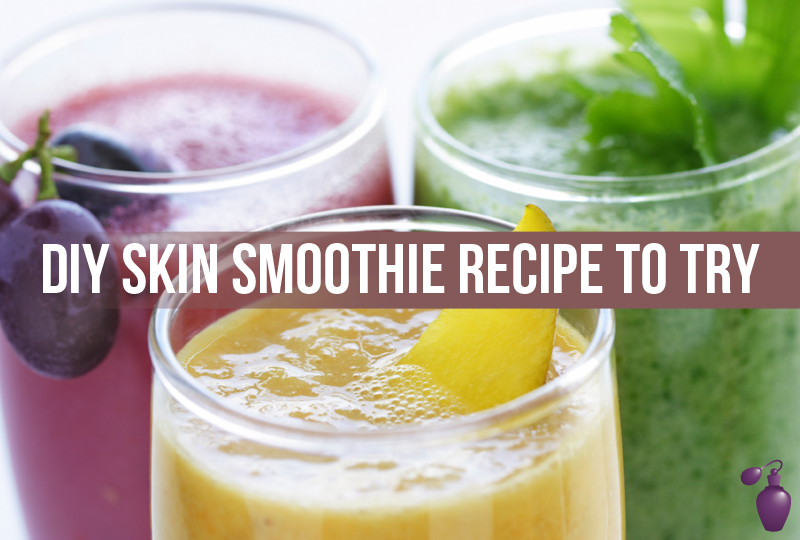 Smoothies always are a great way to down foods you normally couldn't eat alone, so for your better skin smoothie, it's always best to start with a blender and some ice for your chilled concoction. Once you have your tools all set up, create your smoothie base with some protein-filled Cashew Milk and a splash of some flavored Coconut Water to keep your blend flavorful and super smooth. Unlike acne-causing soy and lactose based milks, cashew milk is an amazing and healthy alternative, as it's protein rich formula keeps your hair and nails super strong. Plus, coconut water functions as another beauty booster, as it revs up the skin's natural anti-aging properties, and gives your complexion a natural glow.
To add some beef into your smoothie, raw greens always give you a blast of energy fast with their superfood properties. We always love to throw some antioxidant-rich Kale when making smoothies, as it's natural cocktail of Vitamin C, Vitamin A and Copper helps promote cell-turnover and overall skin rejuvenation. Mangoes also help improve your complexion with Vitamin A and beta carotene, so be sure to cut up (or pick up frozen!) chunks of this tropical fruit inside your smoothie mixture. It's true that Bananas help add creamy texture (and flavor) to your smoothies, but you probably didn't know that is that bananas also contain a high concentration of B-Vitamins and potassium, which helps strengthen your body and gives you energy all day long.
After all your ingredients are packed tight inside your blender, pulse and then blend till smooth for best results. Afterwards, sip and say cheers to beautiful, more refined-looking skin.