Costume National Scent Cool Gloss Fragrance Review
Few European design houses have such a striking impact and lasting influence as Costume National – an Italian fashion brand known for its free-spirited edginess and keenly-edited silhouettes that are cut close to the body. Under the watchful and masterful gaze of Creative Director Ennio Capasa, Costume National compliment their couture with an exciting range of perfumes... one of which is the limited edition fragrance from 2005, Scent Cool Gloss.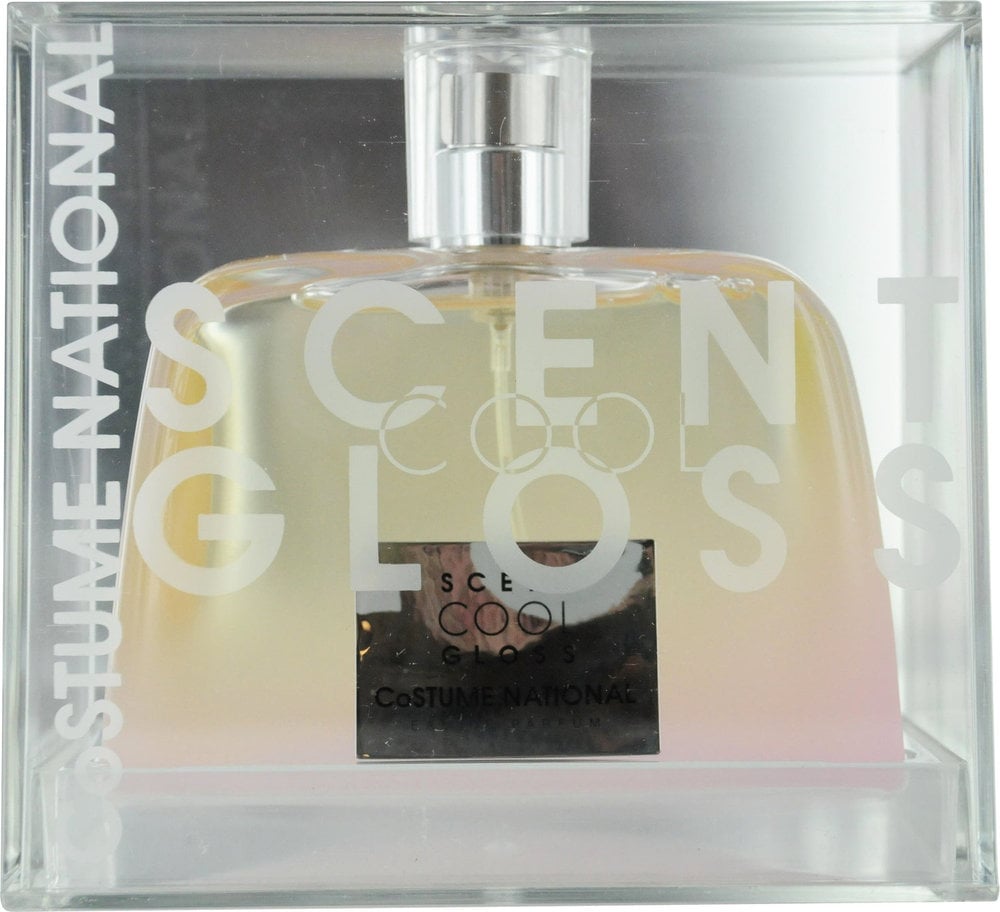 Scent Cool Gloss was launched as a spin-off of its predecessor Scent Gloss... a sharp, flamboyant floral launched just one year before. Here, the newcomer - whilst undeniably a relative of it's senior - takes a slightly different trajectory. In its opening moments, a blast of red rose rushes of the receptors at the back of the nose, and with it, the liquorice salty/sweetness of star anise. A heart of orchid flower tippy-toes over a shimmering white musk base... the sum of these components remarkably evokes an idea of semi-transparent crinkled plastic: refracted light bouncing off a piece of cellophane, or a glossy crimson lip. Scent Cool Gloss is irrefutably vampish and uncontestedly feminine... a patent-leather-and-latex-clad vixen with a whip in her hand! Fortunately, this perfume is not brash, nor lowbrow... it is supremely chic and would work well on any self-assured woman. Cool Scent Gloss was made in limited quantities and soon will be gone forever. Get it while you can!