Celeb Perfume Predictions
Flashing lights, paparazzi, and tons of chatter, celebrities are the center of attention and always in the spotlight. We promise we won't make this another celebrity scent post, and we also won't bash them or prank them, rather we'll just feature them in this post predicting what fragrance our fave celebs most likely wear.  Let's get the ball rolling and head down the red carpet, starting with Alyssa Milano.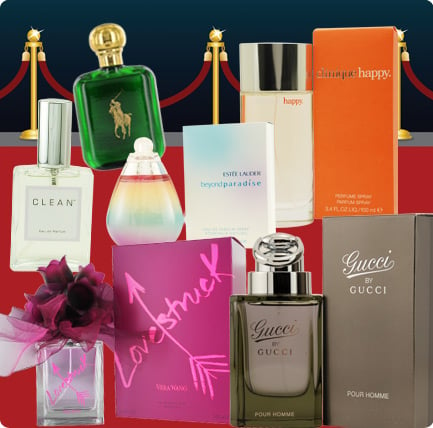 Alyssa Milano
Most Likely to Wear: Clinique HAPPY
Reason Being: Have you seen Alyssa Milano in action, followed her on Twitter? Her personality is just vibrant and contagious, she is a genuinely happy person.
50 Cent
Most Likely to Wear: Ralph Lauren's POLO
Reason Being: A truly masculine man deserves a truly masculine scent, enough said.
Ali Landry
Most Likely to Wear: Dlish's CLEAN
Reason Being: This former Miss USA, model and actress is always effortlessly prim and proper. No wonder we would predict she uses CLEAN, a perfume with citrus, floral, and fresh spicy notes.  
Andy Garcia
Most Likely To Wear: Gucci's Gucci
Reason Being: This Cuban American actor is well known for his role in the God Father. Naturally, we think he's deserving to wear the Italian luxury brand Gucci and it's classic men's scent, Gucci for men.
THE OBVIOUS
These celebs obviously wear the fragrances they've  promoted for the brands they starred in for ad campaigns.
Ashley Judd
Most Likely to Wear: Estee Lauder's Beyond Paradise
Leighton Meester
Most Likely to Wear:Vera Wang's Lovestruck
Jared Leto
Most Likely to Wear: Hugo Boss
Know of any other celebs who are most likely to wear a certain fragrance? Let us know!