BOTTEGA VENETA – POUR HOMME
Italian luxury goods house Bottega Veneta have been in the biz since the mid 60s, although their success has been more conspicuous in the last 5 or 6 years. In 2011 they launched their highly successful women's perfume (aptly titled Bottega Veneta) which proved a huge hit. In 2013, they added the masculine counterpart to the market – an aromatic leather scent that is every bit as endearing as its female predecessor.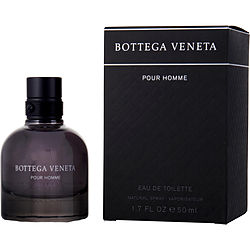 Bottega Veneta Pour Homme is a striking fragrance which is abundant with notes of green. It has a very botanical feel, with notes of Calabrian bergamot, Siberian pine, Canadian fir and juniper. It is lush and damp, brimming with scents of the woodland... a verdant cornucopia that is emerald in colour. It has a tempered heart of red pepper whose fieriness is diminished by a grey-green accord of clary sage. The foundation is of leather, labdanum and patchouli, which hints at the scents of the forest floor. Presented in a flacon of smoked grey glass, it whispers of earthiness and delights of the natural world.
Bottega Veneta Pour Homme can be appreciated in any and all situations. It is relaxed enough to be worn with jeans and a tshirt, and complex enough to draw others in on a night on the town. Its surprisingly good.