Blemish be Gone with Bare Escentuals
There's those of us who have blemishes and want to cover them up, then there are some of us that just want to rid them and prevent future breakouts. Now, with Bare Escentuals Blemish Therapy, you can do both, conceal and prevent breakouts with this targeted remedy and brush therapy!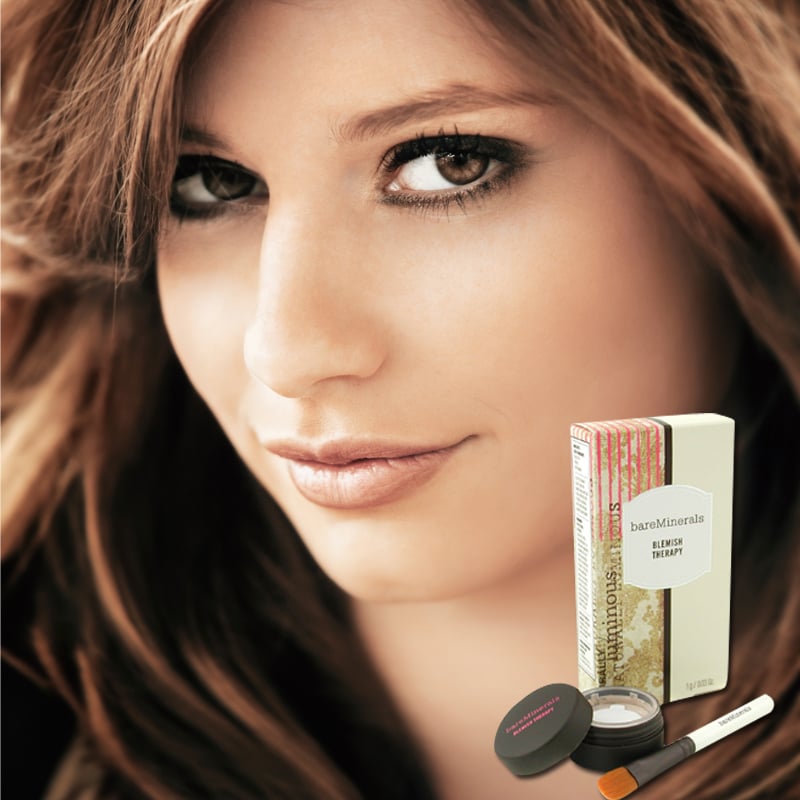 This system is gentle and extraordinary for your skin in almost too many ways to list, but you know we will. Let the fun begin!
Using this beneficial mineral care, your skin's cell turnover increases, resulting in a quicker healing time
Because of this, it is 'clinically proven' to reveal brighter, smoother, younger looking skin and even reduces the appearance of fine lines and wrinkles and give you smaller looking pores
Have you fallen in love with the product yet?
This foundation will you give you a better looking complexion instantly and will truly reduce blemishes and break outs leaving your skin even toned and clear.
Ready to buy and use?
It's really simple actually, you swirl your brush into the powder treatmeant, and like all Bare Escentual products, tap off excess and gently pat onto your blemishes. For larger problem areas, brush a light layer over the affected area.