Bel Ami Vetiver Eau De Toilette by Hermes Fragrance Review
In keeping with Hermes House traditions, master perfumer Jean Claude Ellena added a new masculine to the Hermes stable in 2013 that was based on a much-loved Hermes fragrance originally launched in 1986. Bel Ami Vetiver is a scent that tips it's hat to its older sibling Bel Ami, but emphasizes a sense of contemporary elegance for a whole new generation.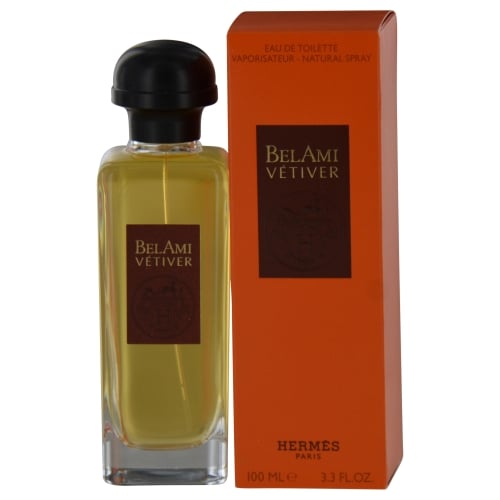 A woody, leather scent, Bel Ami Vetiver maintains the same silhouette as its predecessor (a very distinguished leather fragrance), but this time infuses it with a vibrant shot of vetiver. Vetiver - a perennial grass harvested in Indonesia and in India - lends an earthy green facet and a slightly dry smokiness to the composition... it imbues this eau de toilette with a sense of warmth and richness. A satisfying play between fresh green, smokey leather and a slight sweetness bestows this fragrance with everything one might ask for in a striking men's cologne.
Bel Ami Vetiver will impress in the boardroom as much as it will for a night on the tiles, but be warned – this stuff is addictive! As a flanking fragrance to a well known scent, no-one can tell if this little gem shall remain indefinitely in the Hermes masculine lineup, or if it will inevitably be retired as a limited production, leaving us to lament it's passing for years to come.
Get it while you can!