Beauty Inspiration: Hunger Games
Posted by Anonymous on Mon, 04/09/2012 - 6:27 PM
The recently released movie, Hunger Games, has been a very much talked about topic the last week or so. I just had to incorporate it into our company blog. Not only are people in the office heading out to go see it but telling me I must must must go see it too! I'm not usually into these type of movies, but after watching the trailer, I did get inspiration for a post of beauty trends in the movie. You may think I'm joking, but read on to see what I mean. There are some really great beauty trends that are totally wearable.
Let's start off with the first beauty trend. Katniss's 'girl next door' natural, loose French braid. This thrown together look looks amazing on her and it's pretty easy to try for yourself too!
Gold glamour anyone? Lenny Kravitz does an amazing job at wearing the gold glitz on his eyelid and has inspired a little gold glitz into my daily routine. Now, on the hunt for that perfect gold, I think I may try a golden gloss by Yves Saint Laurent in simply gold. That gloss will literally wrap anyones lips in a glamorous shine and forms a mirror-effect on the lips!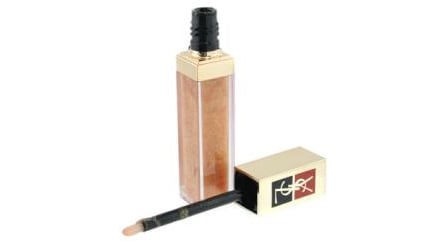 Fierce Femme Nails! This movie had some seriously stunning nail art we cant ignore. Between Effie Trinket's nail art and Katniss's nails with little flames on them, these looks call for bright, bold, quality colors. Dior Vernis nail lacquer colors in smoky black, blue denim, gruau, purple candy, and trafalgar can be worked together. We've found sound great tutorials on Youtube on how to get those looks, so be sure to search the Hunger Games nail art for the perfect nail tutorial that's just right for you!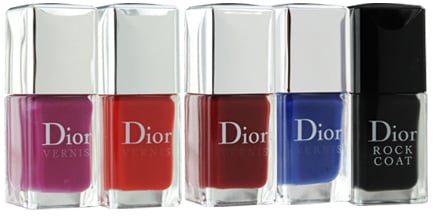 Pleasant Pastels were worn in a 'way out there' sort of way, especially on Effie Trinket, but you can definitely use products like Yves Saint Laurent's ombre solo eye shadows. Wear YSL ombre shadows in glacier blue, satin rose or nordic pink to get a toned down, pretty pastel look inspired by Effie T. 
Volumunious Hair was a big, big hit, there's no doubt there. Pump up the volume and add layers of body to your hair with products like Bed Head superstar volumizing hairspray or even Big Sexy Hair volume products. Get creative, wild, and have a blast!
Do you think you will try any of these trends from the highly anticipated and talked about movie, Hunger Games?