Beauty How To: Bronzer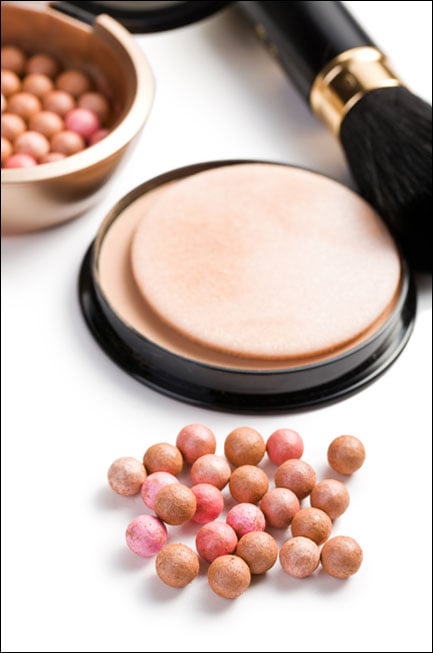 Bronzer...the better way to tan! I used to fake and bake a ton...that is until I learned to use bronzer, and that's without lookin' like Snooki and the rest of the Jersey Shore crew. I'll admit, practice does make perfect and a little play with product helps with figuring out what works best on your skin, but trust me, this type of 'fake n bake' is way better than sitting in a tanning booth or laying out in the scorching sun.
There are gels, lotions, sprays, powders and the list goes on and on. It takes time and patience to figure out which products work best on you. Some products may work great on your body but just don't do it for your face and vice versa. I guess that's why they do make face bronzers and body bronzers & self tanners.
Personally, it's all about a perfectly bronze face for me in the summer! 
I love Lierac bronzage intense refreshing creme gel (plus it has SPF 10). This gel absorbs quickly and I love that it has SPF 10 to help protect my skin from UVA & UVB rays. It's lightweight and oil free plus it has 'ultra-tanning spices and skin-repair cactus fig extract'. For added color, I sometimes use a powder to finish off my look, Bronze Goddess soft duo bronzer by Estee Lauder makeup works great!
Do you have a bronzing beauty routine? Comment below & let us know!