Beauty Buys for Under $5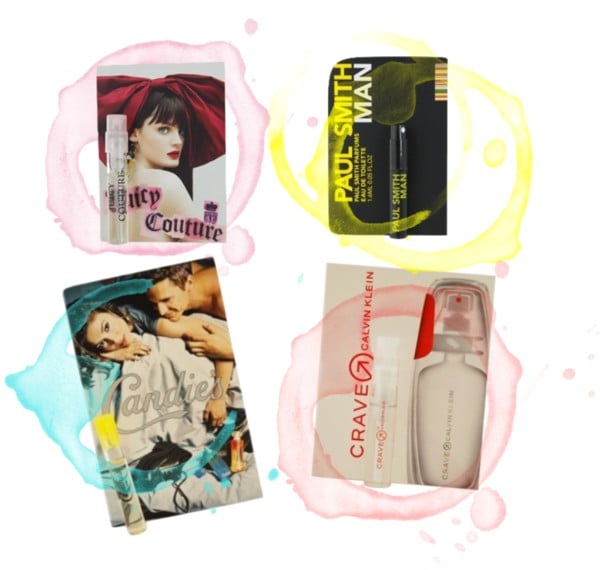 Get a taste of the fragrant life with these 4 delicious scents, hand picked for you (and all under $5)!
Why are these scents ones that you must try, must have? Well you see, for the ladies, it all starts with the simple reason of mandarin, watermelon, marigold, hyacinth, passion fruit, creme brulee, vanilla, patchouli, lily, caramel, woods, tuberose, and wild rose. Can you guess which onen it is? It's JUICY! Smell beautiful all day with a spritz of Juicy Couture perfume by Juicy Couture and you'll be happy as can be!
Guys, give your daytime look an instant upgrade with Paul Smith Man. The London design house Paul Smith released this mens fragrance in 2009, but it has a classy and traditional fragrance that is timeless. Notes of incense, patchouli, bergamot, and tonka bean add a deep, rich fragrance to the cologne, while yuza and base notes of iris and violet make the cologne light and refreshing. Wear the cologne to the office, out to lunch, or anywhere else the day takes you.
Want to feel confident and super attractive ladies?! The combination of citrus and lavender in Candies perfume by Liz Claiborne creates a unique and rich fragrance that is both appealing and refreshing. Floral middle notes of peony and ylang-ylang introduce a touch of mystery that adds to the lingering appeal of this perfume. Introduced in 1999, Candies perfume is ideal for a night on the town. It gives you an air of self-confidence and pleasure that is both attractive and fun.
Last, but not least, spice up your daily routine with a spritz of Crave by Calvin Klein. Introduced in 2002, this stimulating men's cologne blends fragrant bergamot with piquant nutmeg and cardamom, the perfect wake-up call to start your day. Spice mingles with musk to add a rich quality to this invigorating scent, making it the ultimate addition to your fragrance collection. Whether you're heading to work or meeting up with friends, Crave will wake you up so you can face your daytime excursions with renewed energy.