Beauty BANG for Your Buck: Dolce & Gabbana cream
So since I have worked at FNet, I've discovered that I love everything and anything Dolce & Gabbana. Of course, as I'm browsing the D&G pages, I came across this lotion on our site and when I saw that it was UNDER $5, I just had to get it for myself. It has been sitting on my desk for 2 weeks now and I just feel oh so cool with my Dolce and Gabbana lotion. I Instagramed a pic of my steal of a deal, told all of my friends, Tweeted that pic of course, and everyone is amazed. Ladies and gents, you too can get this great deal, get that bang for your buck too! Who ever thought you can get anything D&G for under $5? That's right, now you know.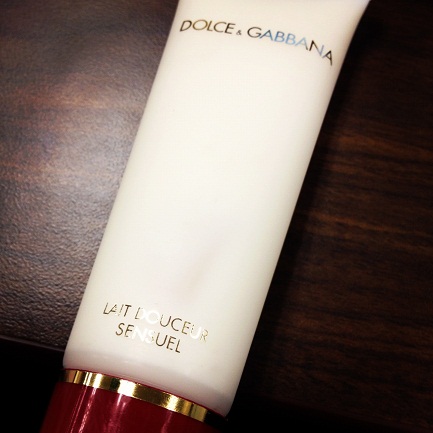 So why do I love it so much? I love
1.) The packaging. Packaging to me can either seal the deal or completely break it for me. If I don't like the look of it, I may not even give my nose a chance to smell it's scent. The cool crème look, classic bottle with the red top and gold engraved Dolce & Gabbana seals the deal, I'm in love.
2.) The scent! DUH. Once we get past step one, this is what it's about baby. This cream contains notes of basil, tangerine, orange flowers, carnations, marigold, and vanilla.
I can't get enough…and lucky for me (and you too), it's under $5