Beach Approved: Smudge Proof MakeUp
Bikini -- check!
Flip flops -- check!
Towel -- check!
Water - check!
Fresh fruit -- check!
Sunblock -- check!
Shades -- check!
Smudge proof makeup -- oh, shoot!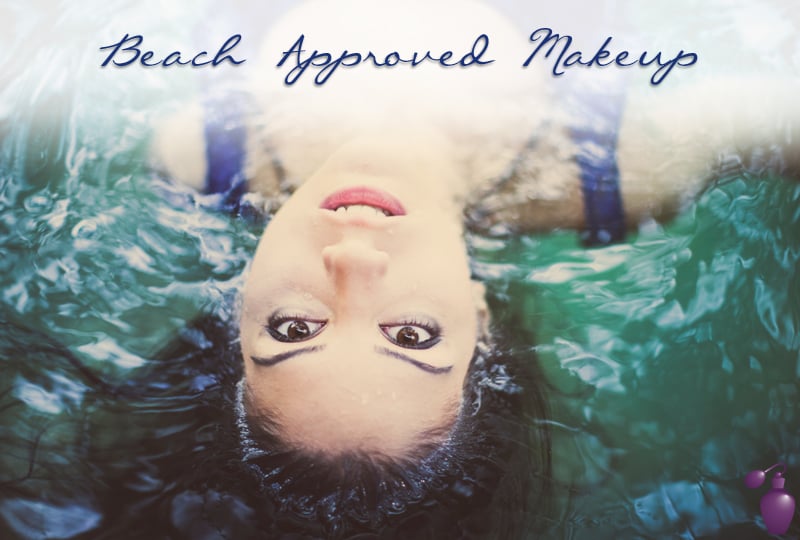 Calm down, summer's just beginning and we've got your back beach babe.
Oh, we get it, long days lounging under the sun's scorching rays and splashing it up in the surf can be too much for your day-to-day cosmetics to handle, which is why we'll help you fill your beach beauty bag with the must-have products this season.
Foundation: Diorskin Forever Flawless Perfection Fusion Wear Makeup SPF 25
Let's just say, this foundation melts into the skin for an absolutely perfect complexion that lasts all day long. But more importantly, it's infused with UV filter ingredients boasting an SPF of 25 -- which when it comes to cosmetics is pretty much the best you can get.
Powder: Diorskin Matte & Luminous Hydrating Loose Powder
See ya later oil blotches, this is so not your season! Thanks of course to Diorskin's loose powder that perfectly adheres to your skin creating a satin soft finish. No matter how hot the day gets, this smudge-proof powder will replenish moisture keeping skin hydrated for more than 6 hours.
Eyeshadow: Tigi Cosmetics Longwearing Creme Eyeshadow
Like magic this quick drying, water resistant shimmering shadow transforms from cream to powder sans creasing. And it just so happens the color selections are as intense as the shadow's lasting power. So no need to worry about any sweat off your brow.
Eyeliner: Lancome Le Stylo Waterproof Long Lasting Eye Liner
Formulated to withstand everything from the backsplash of crashing waves to sunburn-induced tears, this waterproof eyeliner has a unique twist tip that never needs sharpening. The easy-glide, creamy texture helps you create any look you like, without fear of a post-swim smear.
Mascara: Yves Saint Laurent Mascara Volume Effet Faux Cils Waterproof
Keep your lashes long and your mascara on longer! This masara delivers an intense look for your lashes keeping them bold and noticable throughout the day. With its unique brush features and nylon fibers your lashes will have perfect volume and you'll no longer fear runny makeup at the beach.