Bad Hair Day Photo Contest Winners
AND THE WINNERS ARE...
This month's Facebook contest was all about frizzy, fried, bad hair AND we can't wait to help our 6 lucky winners with an awesome Amika hair care product prize.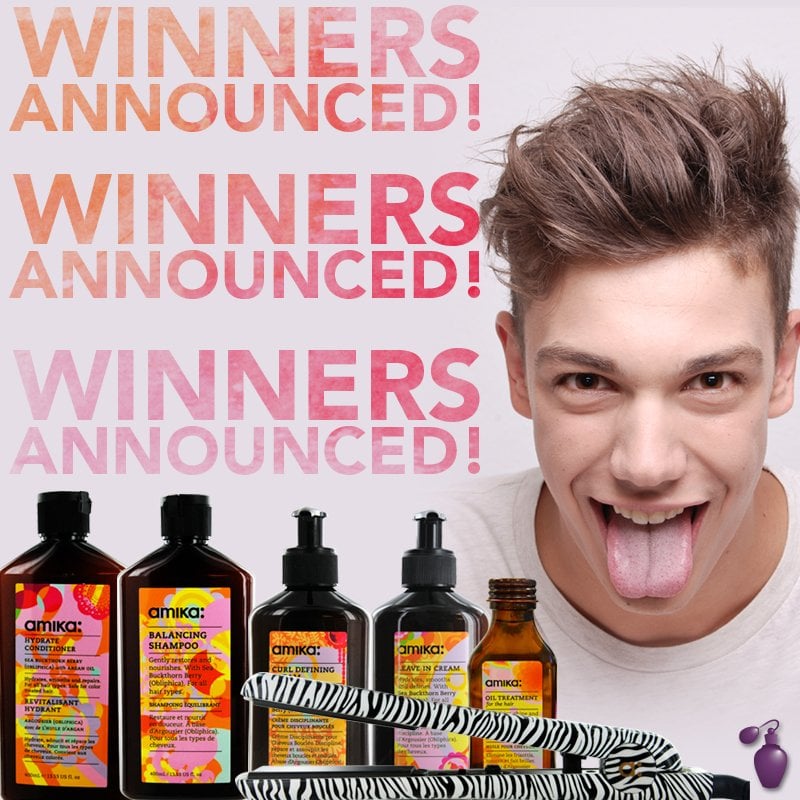 Our grand prize winner, Karen Hunter, wins the zebra print AMIKA ceramic hair straightening iron, a powerful, professional tool that is used to create straight, wavy AND curly hair styles. The high quality materials and advanced technology of this tool make it gentle on the hair and incredibly easy to use!
Our other 5 lucky winners are:
Shamsa Samimi
Natasha Laggan
Melanie Davis
Cathy Bradford
& Amy Pugmire
CONGRATULATIONS to our 6 lucky winners & thank you ALL for participating in our Bad Hair Day photo contest. Feel free to email us at social@fragrancenet.com with any other contest themes and/or ideas we should take advantage of! Thanks for being a fan : )
To see determination of winners, please see our official rules. Please note, the selection of qualified winners is final and binding in all matters related to the Sweepstakes.