Up, Up, & Away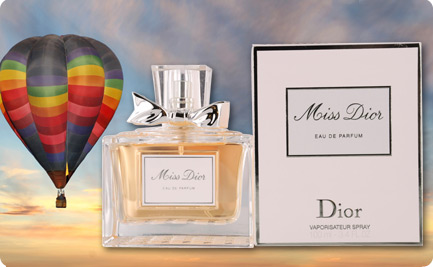 Ah, a heavenly scent, a spritz of this will take you up, up, and away …Miss Dior Cherie is just one of those scents. With notes containing strawberry leaf, patchouli, violet, mandarin, musk and jasmine, you understand why, no?
This classy scent is charming and sweet, a bit young and romantic and will be possessed by good taste and style. The woman who wears this is one that looks smart and feminine.
Would you try this exquisite fragrance?