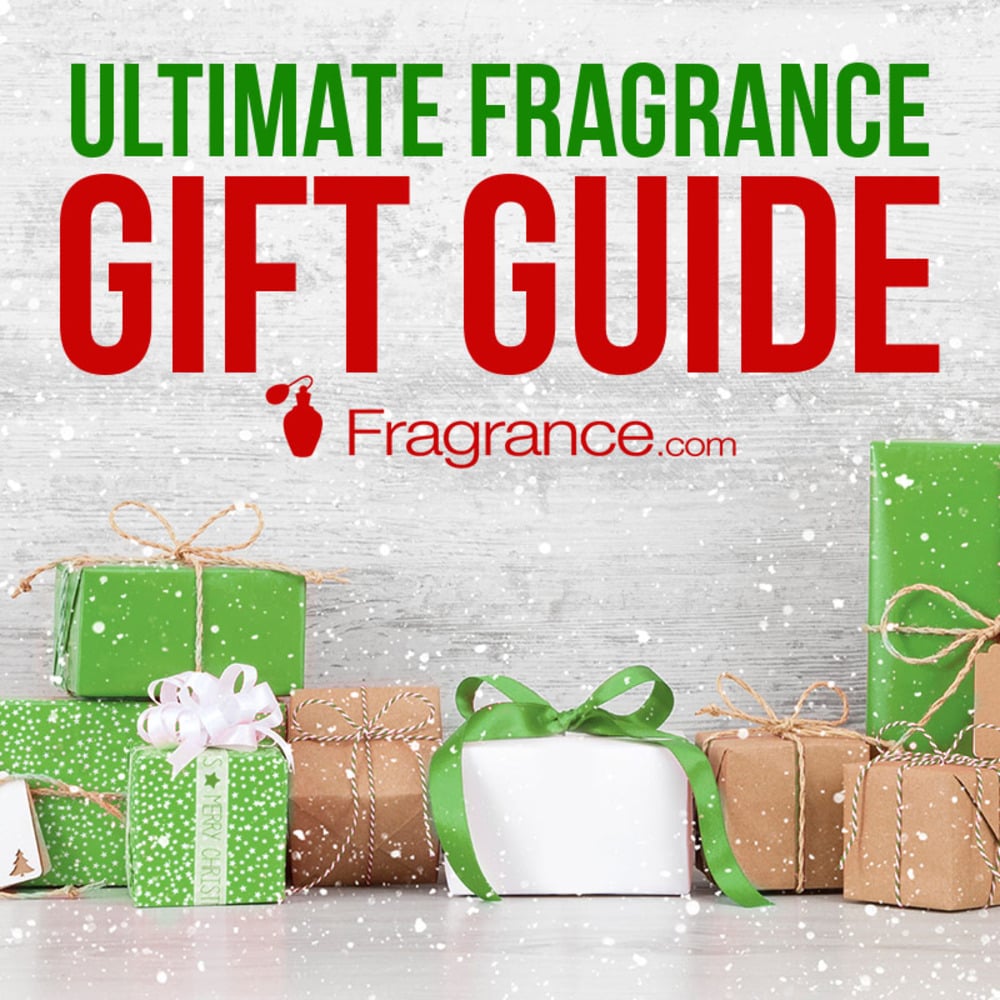 Tis the season of giftgiving. This time of year is when we try and give a gift to someone who means the world to us. Fragrance is a wonderful gift to give to the ones you love most. But it can be a little daunting to figure out which fragrance would make a suitable present. I thought it would be good to recommend a few different fragrances that make amazing gifts!
Gifts For Mom
Jean Patou, Joy- This extraordinary and timeless fragrance is an exceptional beauty. If your mom is a lover of classic fragrances she will be enraptured with the beautiful notes of sandalwood, rose, white florals and musk.
Hermes, 24 Faubourg- For the lover of floral and fruits, that is still sophisticated and beautiful you can't go wrong with 24 Faubourg from Hermes. One of the classics from this house for very good reasons. It's fruity and bright opening is perfectly partnered with a melange of white florals and a remarkably perfect base of patchouli, amber and vanilla. Smart and sophisticated that she can wear everyday.
Symetrie, Embrace- This affordable beauty has a beautiful mix of notes to create a fragrance that is memorable and also very wearable. Rose and Lavender give it a beautully aromatic floral feeling with Patchouli and cedar to round out its base and make it special. A fantastic fragrance, for an even more fantastic price!
Gifts for Dad
Dior, Sauvage- This powerhouse of a fragrance from Christian Dior is one of the most popular fragrances on the market and a beloved fragrance from fragrance enthusiasts and hardcore collectors. A great mix of aromatic notes including peppers and patchouli with a base of woods and Ambroxan its easy to smell why its so loved. Wildly considered to be a beats of a fragrance- it's also powerful, attractive and appealing and makes a perfect fragrance for any guy, especially a beloved father.
Creed, Green Irish Tweed- The house of Creed is a prestigious house with a large abundant library of beautiful and luxurious fragrances. One of the classic fragrances from this house that is absolutely amazing is Green Irish Tweed. A classic Fougere fragrance, with the sandalwood and ambergris at the baseit really cements this as a impeccable gentlemen's fragrance. A great gift for dad!
Acqua di Parma, Colonia- If your father is into old world, gentlemenly scents then you can't pass up Colonia from Acqua di Parma. This fragrance has many different itterations but the classic is just perfection. Crisp, bright, and aromatic its an amazing blend of citruses, aromatic florals and some vetiver, musks and patchouli. And vintage scent that is still appreciated and admired today!
Gifts for your Wife or Girlfriend
Prada, Candy- Prada Candy is sexy, sweet and ultra feminine perfume with notes of Caramel, Vanilla and some musks and powdery notes to balance out all that syrupy goodness. Perfect for the lady in your life who has a fun loving personality but is also sweet as sugar.
Burberry, My Burberry Black- Burberry is known for wearable fragrances that are beautiful, and exceptional and My Burberry Black is no exception. This versatile fragrance is perfect for cool afternoons, and fun evenings out. The notes of Rose, Jasmine and Amber are livened up with a fun and fruity punch of Peach which adds a touch of whimsy to this sultry beauty.
Lancome, Tresor Midnight Rose- Tresor Midnight Rose is one of those lesser know fragrances that has cult like fans. This romantic, mysterious and playful rose fragrance is feminine and sexy but doesn't sacrifice itself for the sake of wearability. Sweet, velvety, and lucious this is a beautiful nighttime fragrance to enjoy over and over and makes a perfect gift for a loved one as well.
Gifts for Your Husband or Boyfriend
Creed, Aventus- Aventus is considered the KING of fragrances. This sexy and confident fragrance has a pronounced note of pineapple that is beautifully and masterfully paired with fruits, florals and musk. But most perfectly and artfully paired with birch with really sets it apart from other fruity and crisp masculine fragrances. A perfect gift for him that he will love and you will too.
Viktor and Rolf, SpiceBomb- https://www.fragrancenet.com/cologne/viktor-and-rolf/spicebomb/edt#223192This cool and crisp fragrance has a spark of spice that makes it sexy and attractive. One of the most popular mens fragrances on the market, it's easy to smell why. IT SMELLS SEXY! It's also very versatile so he can wear it anywere- &smell good all the time! A win-win for both of you!
Tom Ford, Grey Vetiver- Grey Vetiver is an amazing fragrance from Tom Ford. This rugged, masculine and attractive fragrance is another super popular scent from this house. Vetiver is one of those notes that is so good on men and paired with the notes of amber, pepper, woods and oakmoss it creates a complex and masterful experience.
Gifts for Teens (girls)
Viktor and Rolf,Flowerbomb- This explosion of florals is flirty, youthful and feminine. While still being playful and sophisticated. Joyous and pretty if she is looking for a scent that is signature worthy and can be worn anywhere, at anytime then this beauty is for sure a winner.
Aqualina,Pink Sugar- A lot of ladies love this delectable sweet treat of a perfume! soft, youthful and super sugary if they love to smell like candy, and want something playful and fun to wear then Pink Sugar is a great gift!
Versace, Bright Crystal- Florals, fruits and aquatic notes give this fragrance from Versace its perfect name. Bright, sparkling and sweet with a light crisp freshness this is a wonderful and fantastic everyday scent. Although its is sweet and flirty it's also a tish bit sporty- Making this a wearable fragrance for someone with a variety of different perfume preferences.
Gifts for Teens (boys)
Paco Rabbane, Invictus- This is a fragrance for any budding fragrance enthusiast. Its got a fantastic mix of aquatic sporty, and some deep and woodsy notes at the base. Its powerful, wearable and very complimentary. Great for any guy who wants to smell good all the time.
Abercrombie and Fitch, Fierce- Fierce is right, this is a lesser known fragrance from the clothing house, but it is absolutely amazing. This woody aromatic fragrance is very admired. Strong, powerful, it fills a room in all the right ways. Its a favorite for all the right reasons. Great scent for any guy who wants to smell amazing. Great scent as a goft for anyone looking for a signature scent, especially in school and college enviroments.
John Varvatos, Dark Rebel- If you're looking to get a fragrance for someone other then an aquatic fragrance, or a woody aromatic Dark Rebel from John Varvatos is great. (honestly any fragrances from this house could easly made it to this guide). With leather, tabacco and spices its mysterious rebellious and smooth. Wearable day or night it has a lot of depth and layers that are also easy to wear anytime. A great signature scent as well.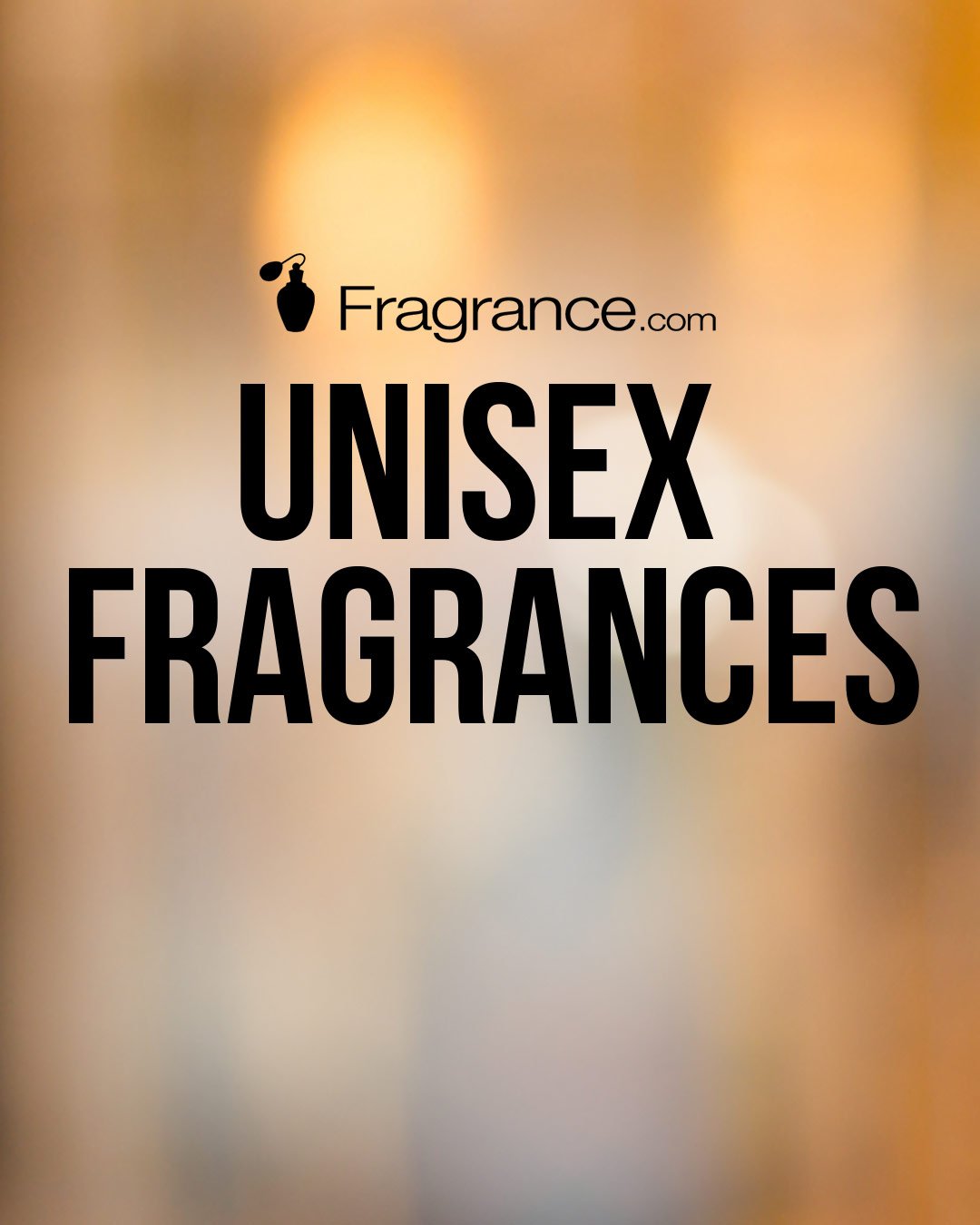 There are the usual 2 aisles in the fragrance department, Men and Women. Of course, anyone can shop at either side, but these are usually where the trends that those specific genders prefer to wear. Women lean more fruity and floral and mens fragrances tend to be more aquatic, leathery with tobacco notes. With more and more people wearing what they want, rather then what they are told to want- perfume houses have been moving forward and creating some amazing innovative fragrances that capture the beauty and love of trends and compositions from either side of the aisle.
Here are 5 amazing unisex fragrances that work no matter who you are.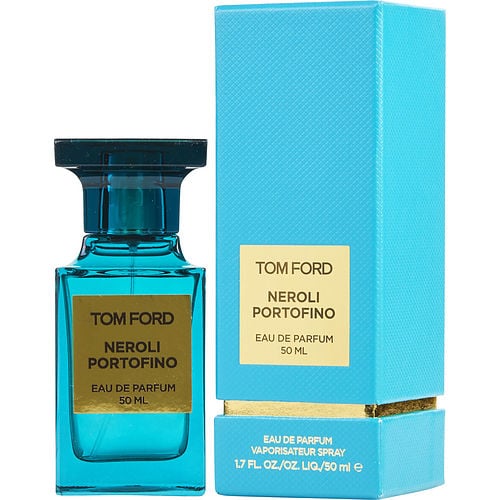 Neroli Portofini from Tom Ford is one of Tom Ford's most successful and beloved Private Blend Fragrances. This beautiful, transportive fragrance catapaults you to the Italian coastline with brisk cool breezes and gorgeous sunshine. Smells amazing on men or women, and can be worn casually or more formally.
Hermes Eau De Rhubarbe Ecarlate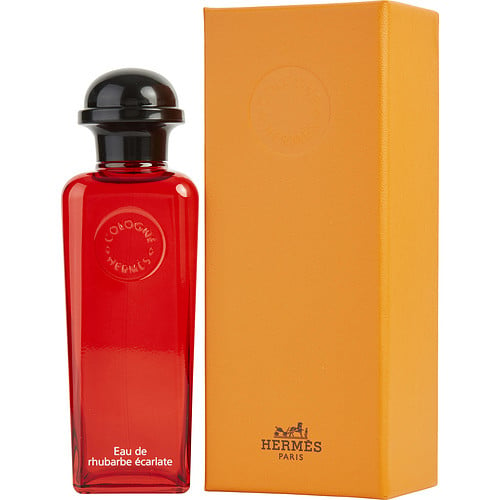 Eau de Rhubarbe Ecarlate from Hermes is one of those fragrances that is minimalistic in composition, but it does so very successfully. Tart rhubarb is the star of the show in this yummy fragrance that works well on both sexes. More appropriate for daytime wear than nighttime.
Jo Malone English Oak & Red Currant Cologne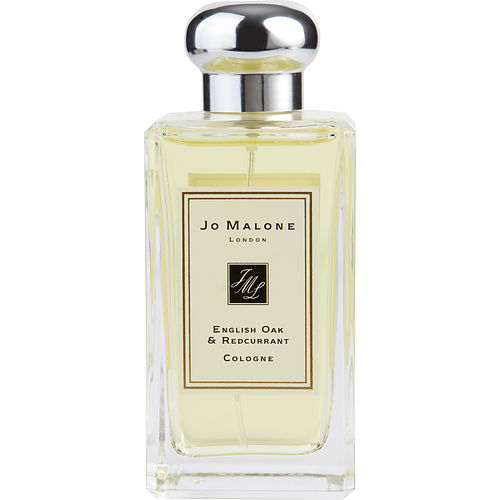 Black Currant is a note you see a lot on very popular women's fragrances. But it lends itself so beautifully to this fragrance from Jo Malone. The English Oak tames that tart sweetness, and the woodsy notes also help give this fragrance some dimension. Another perfect daytime scent for Men or Women.
Creed Acqua Originale Aberdeen Lavender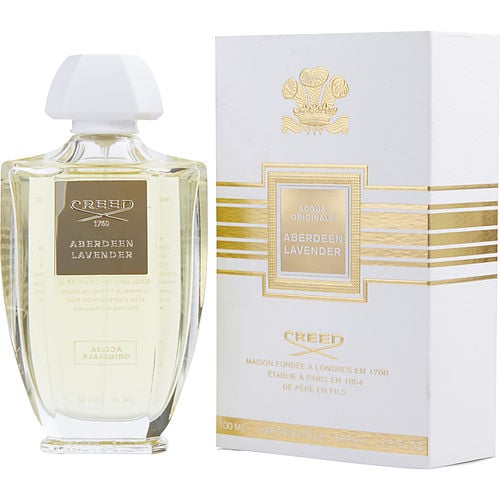 If you are looking for something more complex and aromatic Creed Acqua Originale Aberdeen Lavender is a gorgeous fragrance. The lavender really shines in this fragrances and blends beautifully with the citrus opening and leather base. Another gem that can be worn day or night!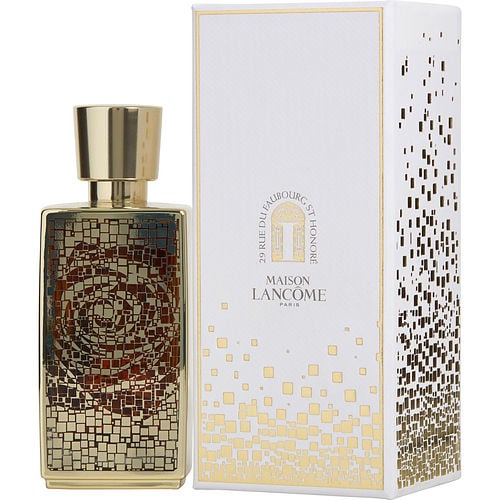 Oud Bouquet is a delectable feast! Sweet and warm with all that amazing oud, this gourmand fragrance smells sexy and empowering on any gender. Works alright in the daytime but really shines in the evening. It also has amazing sillage so if you wanted a fragrance to make a lasting impression, this is an excellent choice!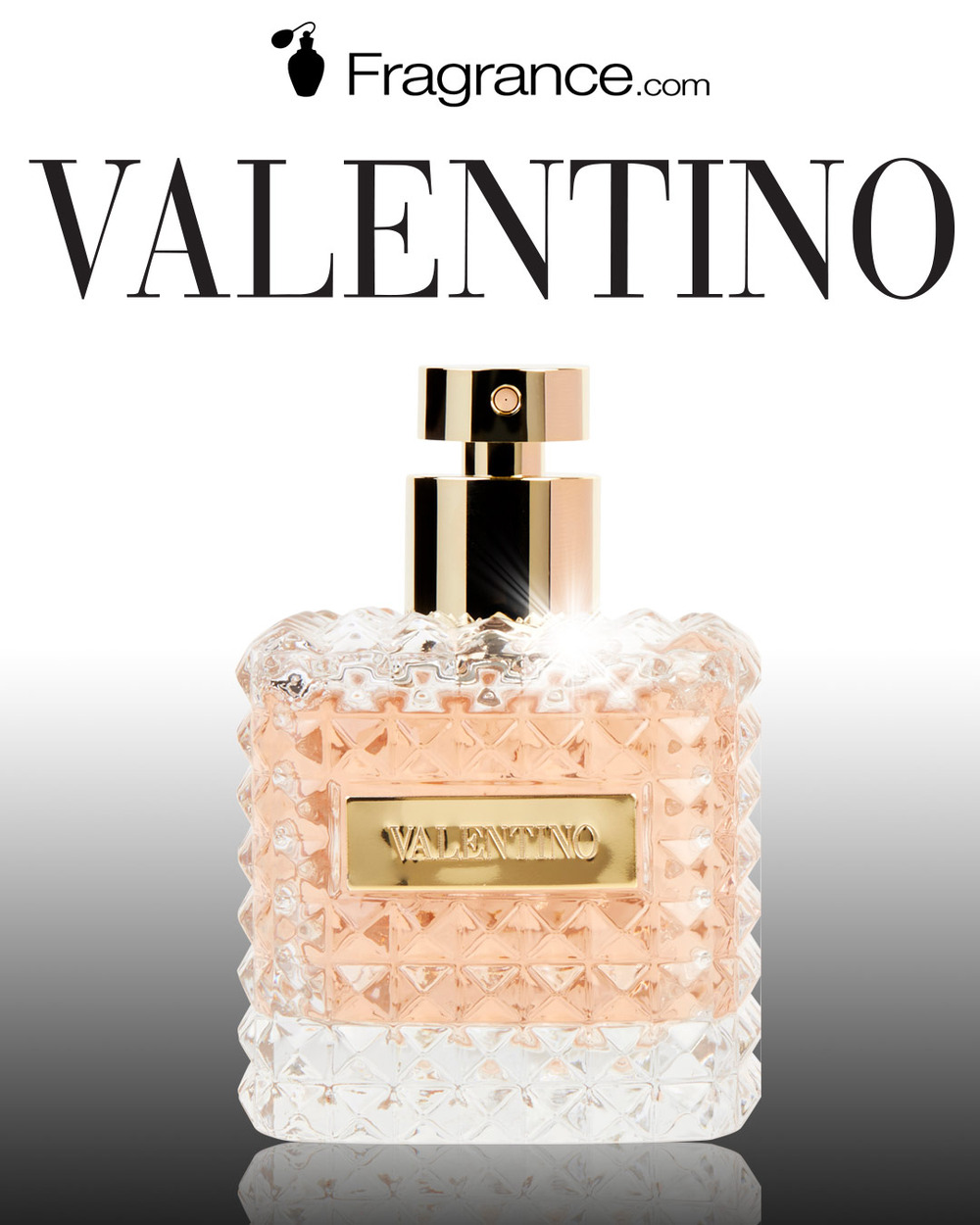 In 2015 Valentino released Donna, a beautiful and somewhat youthful chypre fragrance. This scent was met with overall high praise and it's easy to smell why.
Valentino is a well loved and established fashion designer house. Their clothing and accessories might be a little unaccesible for most, but their gorgeous fragrances are just as amazing and easier to get your hands on. Donna is one of those fragrances that is magic in a bottle. She smells luxurious, expensive and ultra feminine. A beautiful creation from the prestige design house.
This sparkling and sweet beauty opens up with fresh bergamot and has rose and iris at the heart. In the base you have patchouli, leather and vanilla. The velvetiness of the leather and vanilla is well blended with the beautiful rose and iris. This is an ultra womanly, leather scent that isnt overpowering or heavy. Rather its a sprakly light and sweet chypre fragrance that is beautiful and smooth all around. With great projection and decent longevity you can wear this and enjoy it all day!