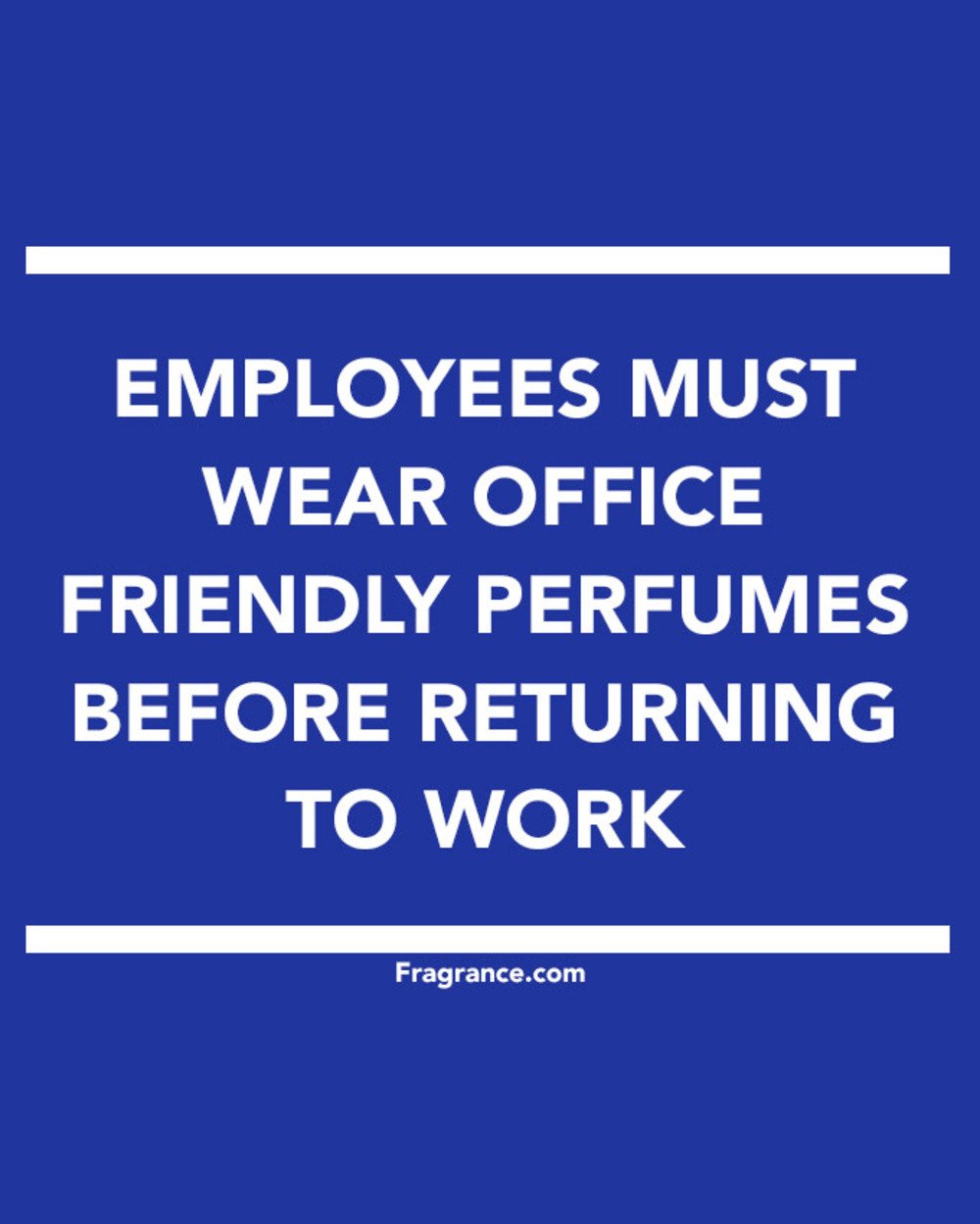 Fragrances can be a very important part of a persons life, and some love to wear them any chance they can. Wearing fragrances in a proffessional setting can be tricky. You always have to be mindful of your colleagues. Some people have sensitivity to fragrances, and others just might not like them for personal reasons. So keeping your stronger, more powerful fragrances away from the workplace doesnt mean you have to go fragrance free. Here are 5 fragrances that are beautiful and would work well in a business enviroment!
Dolce and Gabbana Light Blue- This dazzling citrus fragrance is beautiful and bright. Although it has a nice sillage its not oppressive or overpowering which makes it a great scent for the office.
Gucci Bamboo- This sparkly little floral and citrus fragrance is ultra feminine and ethereal. Citruses and white florals dance on a bed of amber and sandalwood. Even though it has some stronger pronounced white floral notes, the sillage of this isn't intense. It's like a soft sparkly cloud that dances around your body. Pretty, attractive and great for work.
Elizabeth Arden Green Tea- This fresh Green Tea scent is easy to wear just about anywhere, and work is definitely a great place to rock it. Wisps of bright citruses and fresh green notes are a pleasure to wear but isn't strong enough to wont any cubicle mates!
Guerlain, Mon Guerlain- If you are looking to wear something sweeter and richer to the office but have issues with people who dont care for strong fragrances Mon Guerlain is terrific. This beautiful and velvety fragrance is silky, smooth and rich with florals and sweet notes, with out being to strong as to offend anyone working near by.
Tom Ford Neroli Portofino- This transportive fragrance from Tom Ford is one of his most popular. The neroli is dazzling and it really takes you to the italian coastline. Although it is one of the louder fragrances in this lineup it is really easy to understand and is non offensive. So it works very well in the office.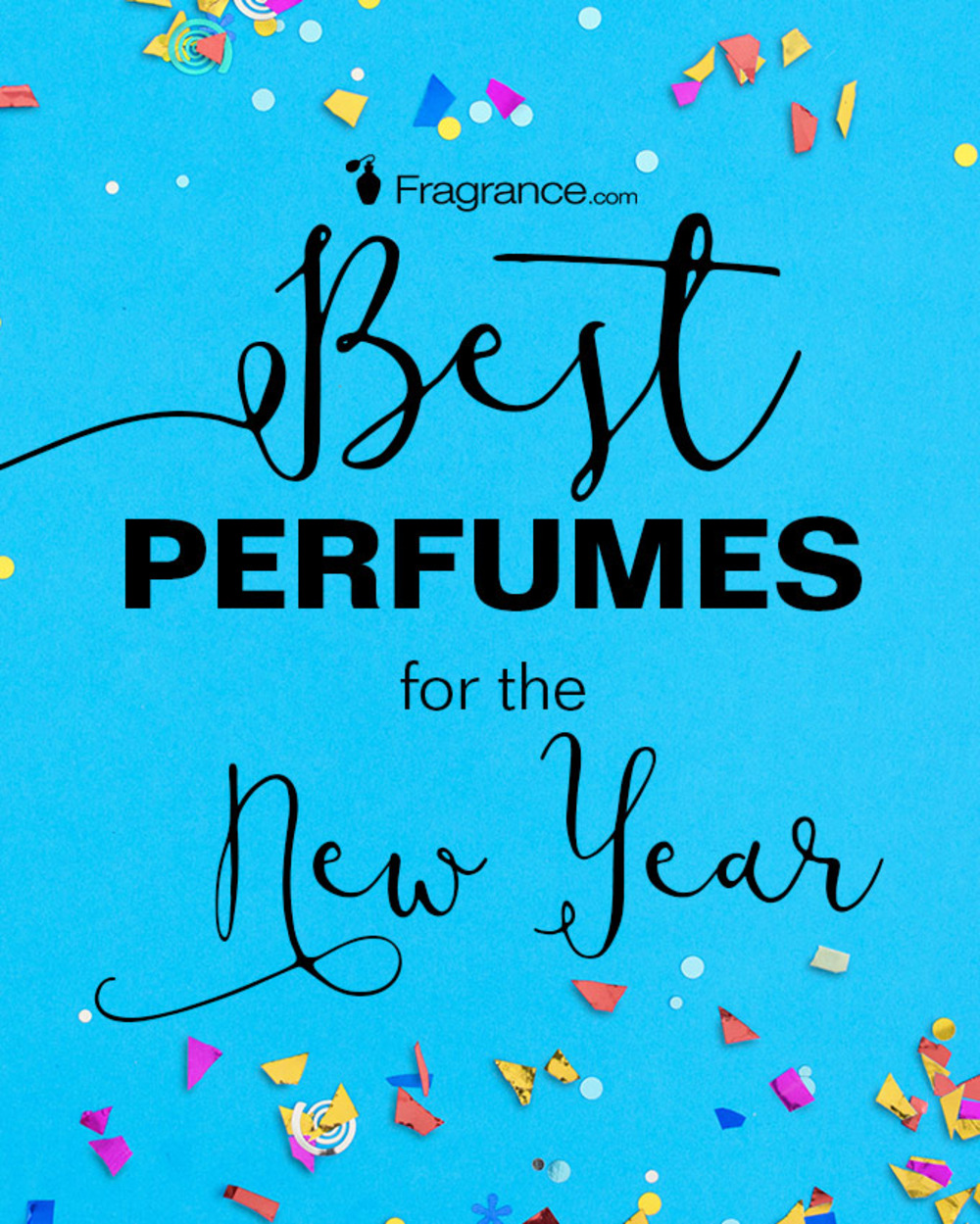 2019 is HERE and if your New Years resolution is to smell amazing then you are in luck - These scents are sure to start 2019 off fabulously!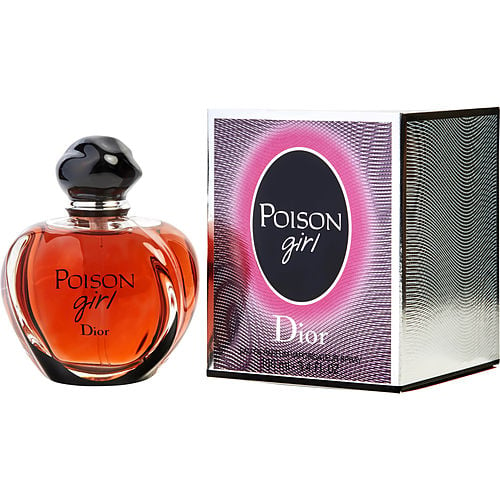 If you want to start off 2019 with a BANG then Poison Girl from Christian Dior is a great scent. Ultra sexy, feminine and fun this scent has a bright opening of orange blossom that dries down to a delicious mix of woods, florals and delicious almond! Great for News Year Eve and all the parties and events of the coming New Year.
Elizabeth Arden, Green Tea Lavender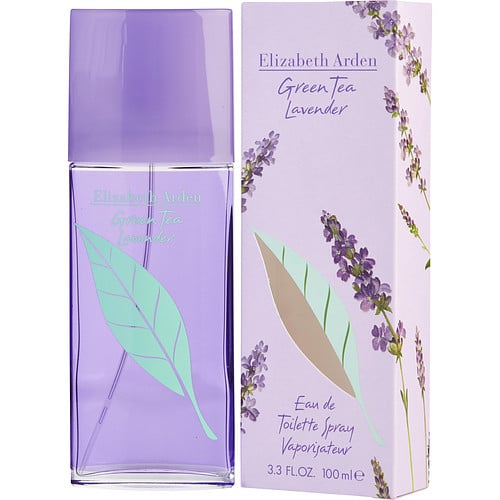 If 2018 was a busy year for you, and you want to spend 2019 being just as productive, but also relaxed, calm and centered - Green Tea Lavender is just perfect. Its cheerful, bright, engergizing, and the aromatic lavender really helps set your mind at ease and conquer all the obligations you have in front of you!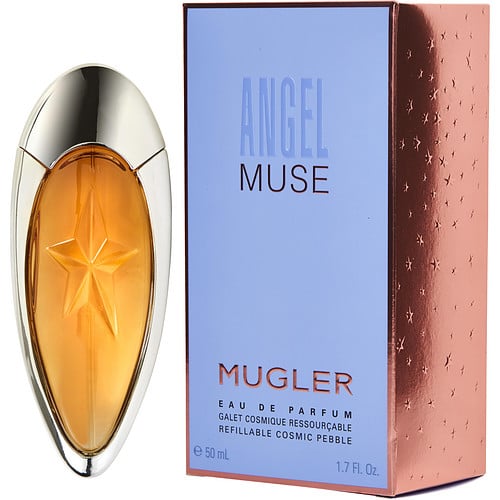 If all the tasty holiday dinners and desserts have left you wanting to start off 2019 with mindful eating, but you still want to indulge in something delicious- Angel Muse is a perfect treat! Angel Muse is sweet, warm, and creamy. The nutty notes are like sweet candy on your skin, so you can indulge in this tasty, calorie-free fragrance again and again!
Betsey Johnson, Pretty N' Punk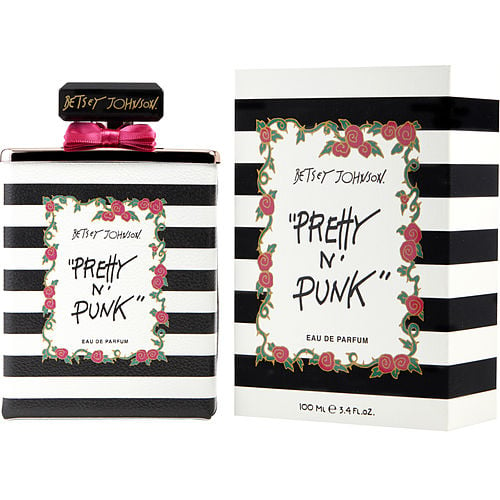 Keep the NYE party going! Pretty N Punk is a bash in a bottle. It's fruity, and has bubbling champagne notes lingering with a subtle deepness and sophistication. Make life a celebration. This fragrance will totally get the party started.
Gianni Versace, Dylan Blue Pour Femme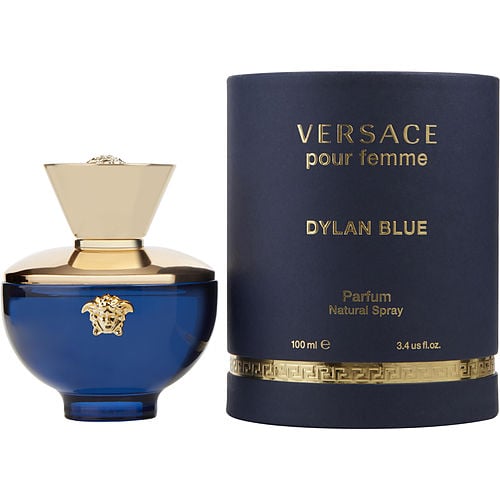 Versace Dylan Blue will have you starting out the new year feeling as elegant and fierce as Donnatella herself with fresh, floral, green notes and a lingering sweetness. "Dylan Blue pour femme is my tribute to femininity. So I created a strong, sensuous yet refined fragrance for a woman who knows her own power." - Donnatella Versace. Need we say more?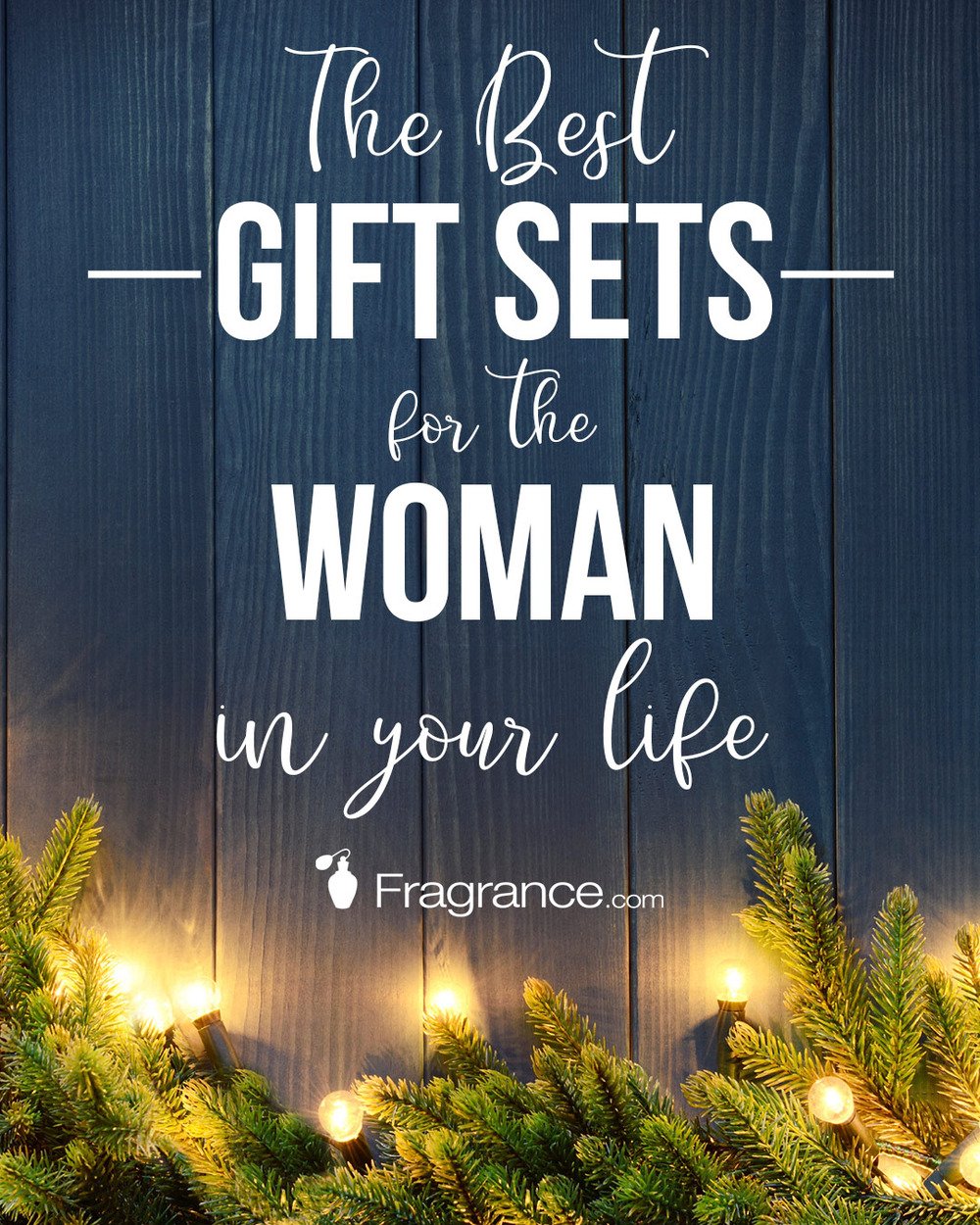 Gift sets are not only fantastic presents, but also tremendous bargains. You can get a beautiful assortment of fragrant goodies that go perfectly together for cheaper than buying each product separately! Here's 5 gift sets perfect for any female on your gift list.
Elizabeth Arden Green Tea Gift Set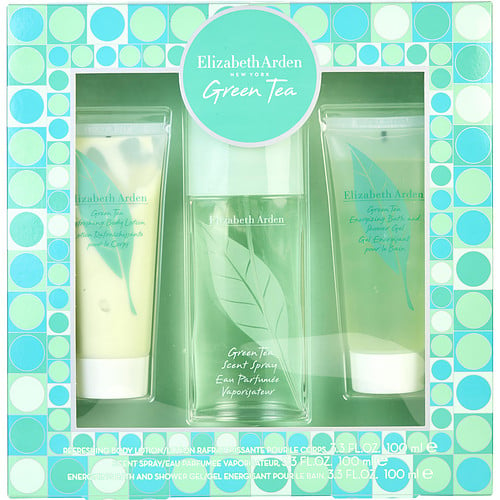 This amazing fragrance is fresh, bright and beautiful. Not only does it come with the fragrance, but with the body lotion and shower gel as well! The best part? It's less than $17 after our 30% off coupon – so it's also Secret Santa friendly!
Daisy is one of Marc Jacobs' most popular fragrances. It's cheerful flirty and bright and effortlessly beautiful. If she is a lover of Daisy then you can pick one of the 4 gorgeous Daisy gift sets that we has to offer!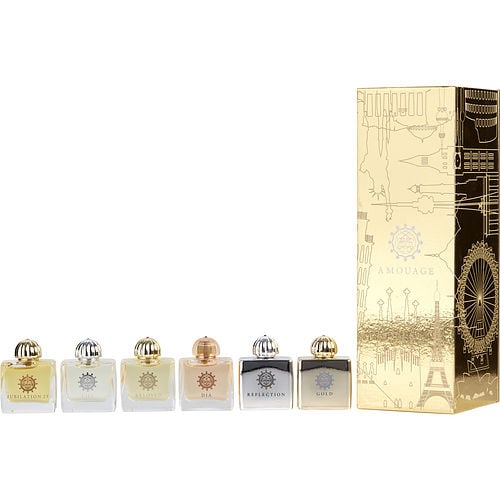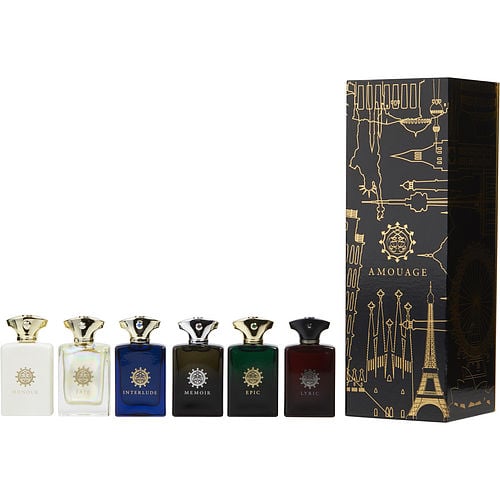 If you are looking for a luxurious gift for a perfumista the gift sets from Amouage are out of this world. Some are a variety set of their most popular fragrances, others are convenient travel sets and some awesome scents with body lotions! There truly is something for anyone. They all make amazingly beautiful and thoughtful gifts for any luxury beauty lover.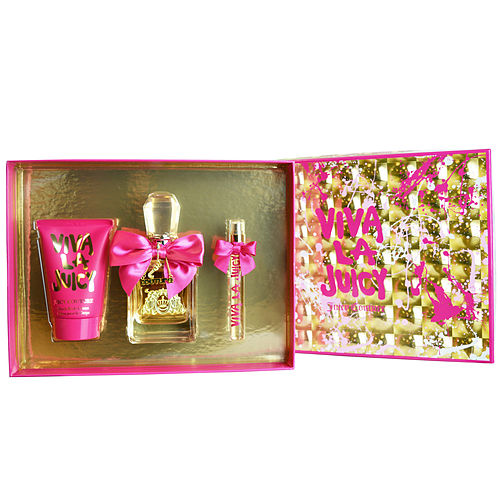 Viva La Juicy, though marketed to a youner audience, is one of those fragrances that truly works on any age. A guaranteed complement getter - this fragrance has youthful notes of caramel and honeysuckle mixwed with juicy berries and a hint of mandarin! This gift set is perfect for long lasting fragrance - lotion for before fragrance, 3.4oz fragrance, and then rollerball for a midday refresh!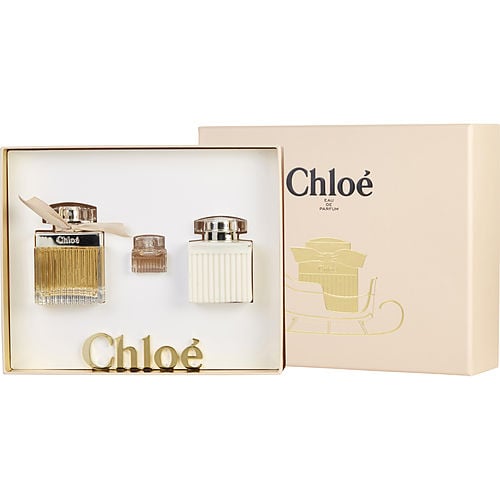 Chloe eau de parfum is the perfect elegant scent that's also easy to wear. It's not too sophisticated like a Miss Dior or a Chanel Number 5; it's elegance with a light hearted spirit of fun snuck in! The notes are Peony, Lychee, Freesia, Rose and Magnolia - but it doesn't necessarily smell like a garden. It smells fresh, clean and feminine. Total head turner!