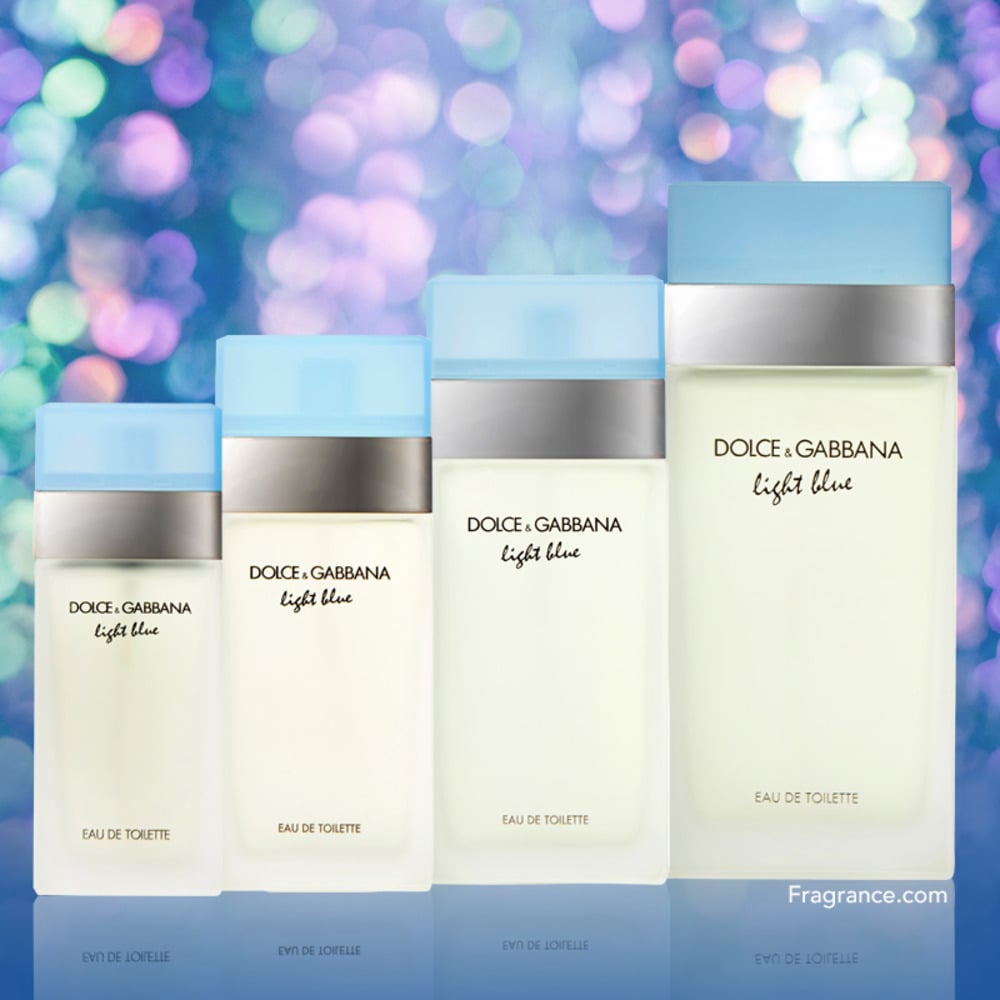 Light Blue by Dolce & Gabbana is an eau de toilette for the woman who isn't afraid to be herself. The tantalizing fragrance is as full of life as the party she is worn to. Light Blue awakens the senses with it's bursts of citrus and apple that makes it crisp and invigorating. Introduced in 2001, Light Blue has become the signature scent of countless women.
Dolce & Gabbana embodied the spirit of Italy with this joyful, bubbly fragrance with many layers. Sicilian Citron is the first robust scent revealed. It is energizing upon first spray and is the perfect feminine touch to start the day off. As hours pass an delicious layer of Granny Smith apple keeps the scent light, airy, and crisp while fresh hints of bamboo keep it delicate. Lemon, bluebell, jasmine, rose cedar wood, amber, and musk are the other notes that make Light Blue so wonderful. The many layers revealed by this fragrance is why you will be in a long-term, committed relationship with her before you know it.
This scent is great for everyday wear no matter what the season. The apple makes it perfect for fall weather, while the lemon and citron make it the ultimate spring and summer staple. Feminine,sweet and fresh, Light Blue is memorable enough to spritz for special occasions as well. Choose to wear Light Blue is choosing to feel beautiful in your skin, and be unapologetically you.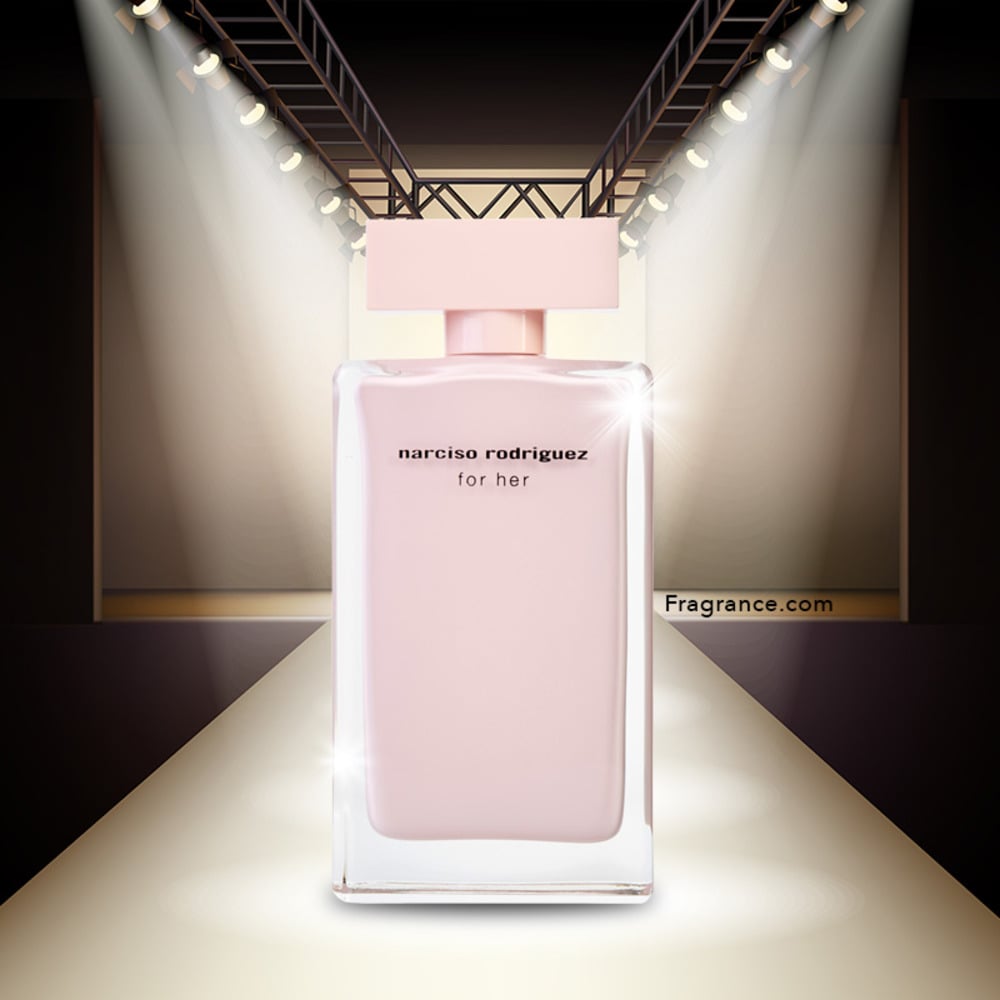 Narciso Rodriguez for Her is an eau de parfum that screams passion. An award winning scent, it reveals many layers while giving off sensuality and confidence to those who choose it. Narciso Rodriguez for Her is a very glamorous and elegant scent while still remaining completely wearable. This fragrance is the epitome of sexy in such an elegant way it is going to be a date night staple. A very warm scent, Narciso Rodriguez for Her will become your go to for special occasions. Its memory will making a long lasting impression on your date and will have your girl friends asking "What are you wearing?"
Top notes make this scent feminine and unique with peach pulp and hints of rose. At first spray it reveals an elegant and sweet start. Heart notes are the star of this scent with musk being the passion behind the fragrance. Hints of amber become completely intoxicating throughout the wear. Base notes of woods weave their way in to make it long lasting and add all the glamour you could want.
This scent is not for the teenage girl, it is far more mature and sophisticated. After spraying, Narsiso Rodriguez for Her will make you feel sexy and glamorous while being the perfect finishing touch on your special night. This pure, feminine and extremely elegant scent is for any woman who is unapologetically herself.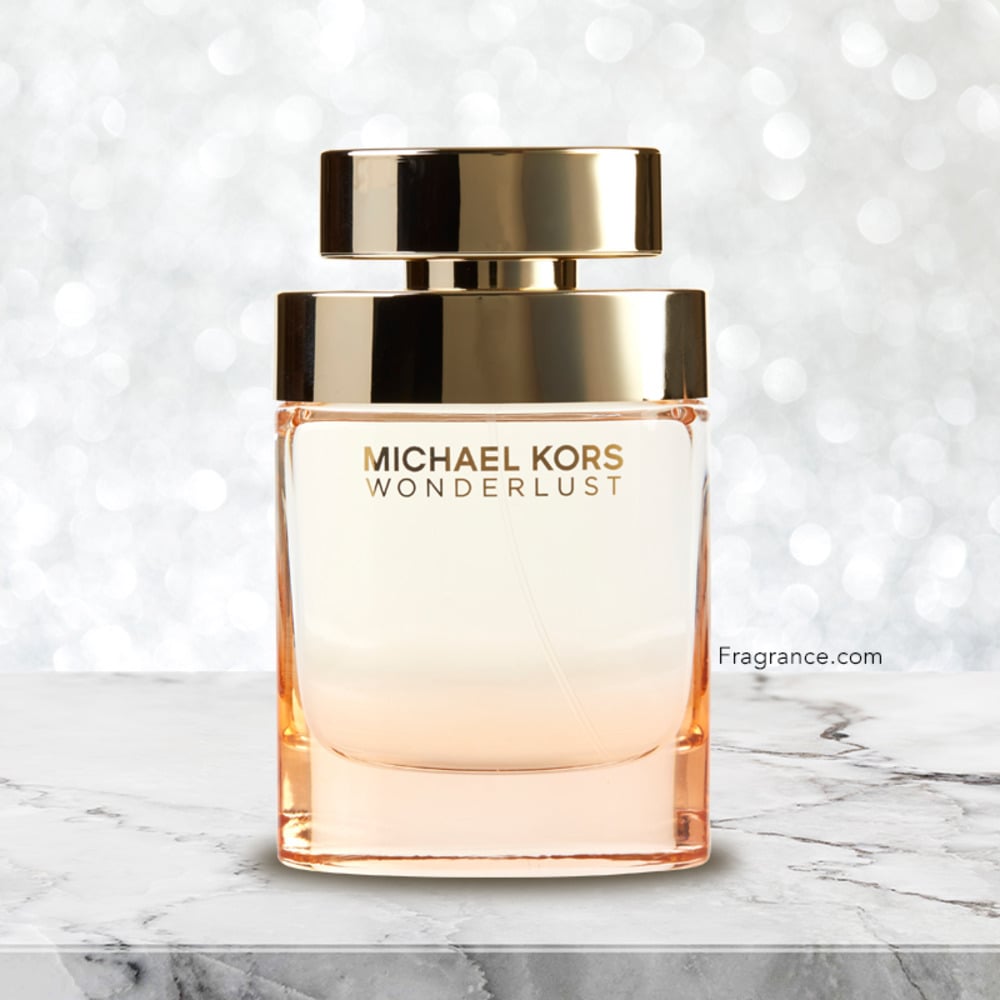 Wanderlust, a strong desire to travel is the inspiration behind the new Michael Kors Wonderlust Fragrance. Introduced in 2016, Wonderlust is about each woman's individual journey to the ultimate destination of sexy and beautiful inside and out. An eau de parfum, this deeply romantic fragrance is for the chic woman who exudes luxury in all aspects of life. Wonderlust inspires a lust for life with it's exotic, carefree scent that will stand out in your collection.
An adventure is waiting with this blend of unique notes. A burst of peppercorn adds a hint of spice while almond milk keeps it cool and Italian bergamot keeps it fresh. At it's heart, intoxicating notes of dianthus and heliotrope keep it warm and desirable. Lastly, base notes round out the scent with cashmere wood, benzoin Siam, and Sri Lanka sandalwood making it exotic and delectable. Stepping out of your comfort zone with Wonderlust will lead to a luxurious experience of escape.
Wonderlust is romance, discovery, beauty, sensual, and luxury. An incredible choice for any date night or vacation and especially perfect for a special occasion worth remembering, Wonderlust will bring out the sensual side of any woman. Your wont be the only one obsessed with this fragrance, your man will be expressing his deep desire in you choosing it for special nights. Whether you are well traveled on your journey or just getting started in your spontaneity, bring along Wonderlust to enhance every second of your experience while indulging in life's journey.