Unlike the deep and moody looks of the winter season, spring beauty looks are often lighter and upbeat. And keeping true to this free flowing and romantic vibe comes spring fragrances, which often go light and bright with airy florals, and cheery citruses.
To get a taste of spring in February, we're selecting six scents that will definitely get you in that warmer-weather mood. And satisfying any budget, feel to stock up on one (or two!) of these delicious scents, perfectly complimenting any personality.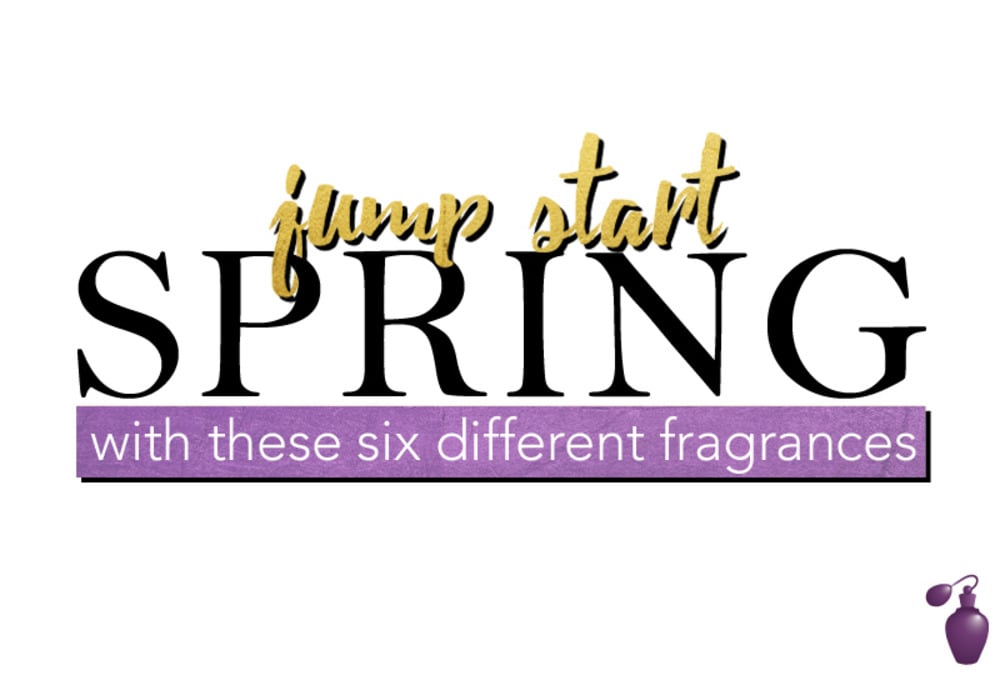 For The Hopeless Romantic
Suitable for the hopeless romantic, the Midnight Fantasy Britney Spears Eau De Parfum ($26.99) evokes passion and true romance with notes of tart black cherry, blooming orchid and sensual freesia.
For The Sexy Flirt
To show off your fun and flirty side, the tantalizing Prada Candy Florale Eau De Toilette ($96.99) keeps the conversation going, as accords of honey, peony and caramel tease and tempt any admirers.
For The Cheerful Cutie
A definite spring classic comes the Clinique Happy In Bloom Parfum Spray ($32.99) which welcomes in the coming season with a bang. And melding together cheery notes of florals and citruses, feel free to spray this upbeat scent whenever you need a boost.
For The Free Spirit
Perfect for any music festival queen, the Moschino I Love Love Eau De Toilette ($22.99) goes on alluring and unpredictable, thanks to a delicious cocktail of lemon and tanaka wood.
For The Classic Beauty
For undeniable radiance, the Philosophy Loveswept Eau De Toilette Spray ($48.99) keeps it timeless with gorgeous florals and seductive white cedarwood.
For The Mysterious Maven
But if you prefer something deeper and unforgettable, the Kenzo Flower L'Elixir Eau De Parfum ($80.99) intrigues and intoxicates with a hypnotic melody of mandarin and raspberry zest.
Valentine's Day is only a few days away, so if you are still stumped on gifts that you could possibly exchange each other, perfume always makes a great option.
Unlike some festive beauty gifts, fragrances make a long lasting keepsake that you can enjoy for years to come. And instantly bringing on the romance and sex appeal, you can definitely bet that sultry scents definitely give chocolates and flowers a run for their money.
For gorgeous scents you both will love, here's six his and hers fragrances you should totally gift each other this Valentine's Day.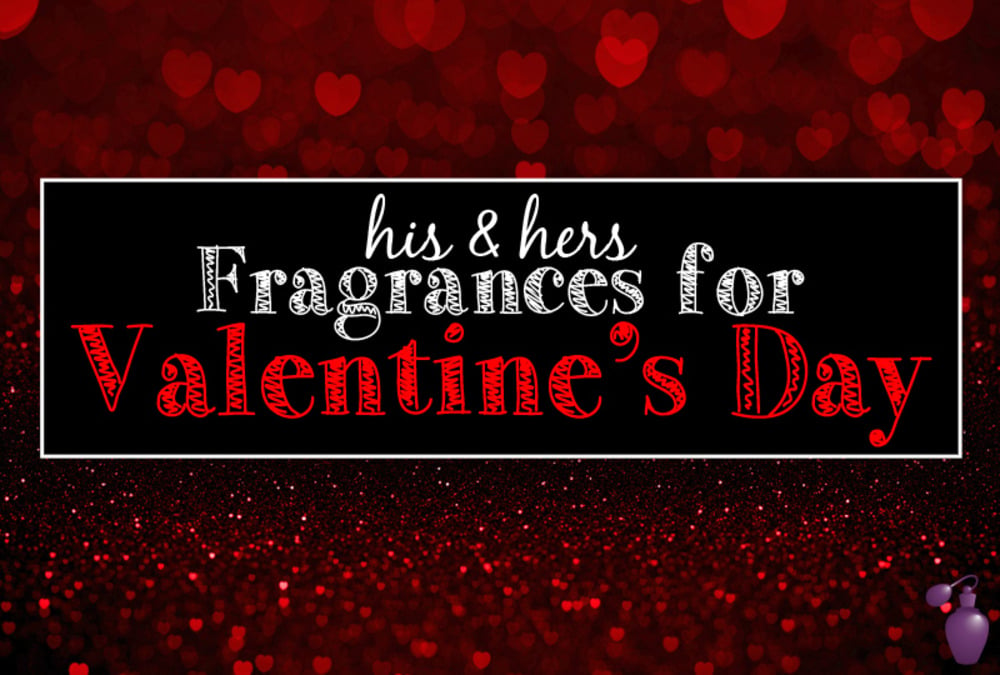 His
Valentine's Day is all about mystery and romance, so to help him channel his dapper side, the Dolce and Gabbana The One Eau De Toilette Spray ($51.99) charms and tempts with notes of coriander, grapefruit and ginger.
Similarly, the hypnotic Gucci Guilty Intense Eau De Toilette Spray ($58.99) goes on sultry and cool, as patchouli and cedarwood blend together for a breathtaking finish.
But if you want more of a festive pick, the Myrurgia Yacht Man Chocolate Eau De Toilette Spray ($9.99) gives both the neck and pulse points a burst of cinnamon and scrumptious dark chocolate.
Hers
To pump up your Valentine's Day beauty looks, picking a chic yet alluring fragrance is always a good place to start. If florals are up your alley, the Miss Dior Blooming Bouquet ($103.99) strikes up romance, as notes of pink peony, white musks, damascus rose tantalise the senses.
For true romance, the Dolce and Gabbana Rose The One Eau De Parfum ($46.99) brings together seductive blackcurrant with light lily of the valley, for a gorgeous come-hither finish.
And for something classy and equally beautiful, the Ralph Lauren Romance Eau De Parfum ($74.99) keeps him guessing thanks to notes violet, oakmoss and ginger.
If you are wanting to bring a little bit of New Orleans to your beauty routine this Mardi Gras, you don't have to look far for some festive inspiration. Mardis Gras usually brings imagery of celebratory beads and parades to mind, so to properly indulge in festivities, opting for festive shades of green, gold and purple will surely do the trick.
To rock your best Mardis Gras beauty look, we're breaking down all the shadows, fragrances and lipglosses you should totally have in your arsenal. And whether you're heading off to a fun parade or enjoying a fun night in with your girls, here's nine Mardis Gras products that are anything but boring.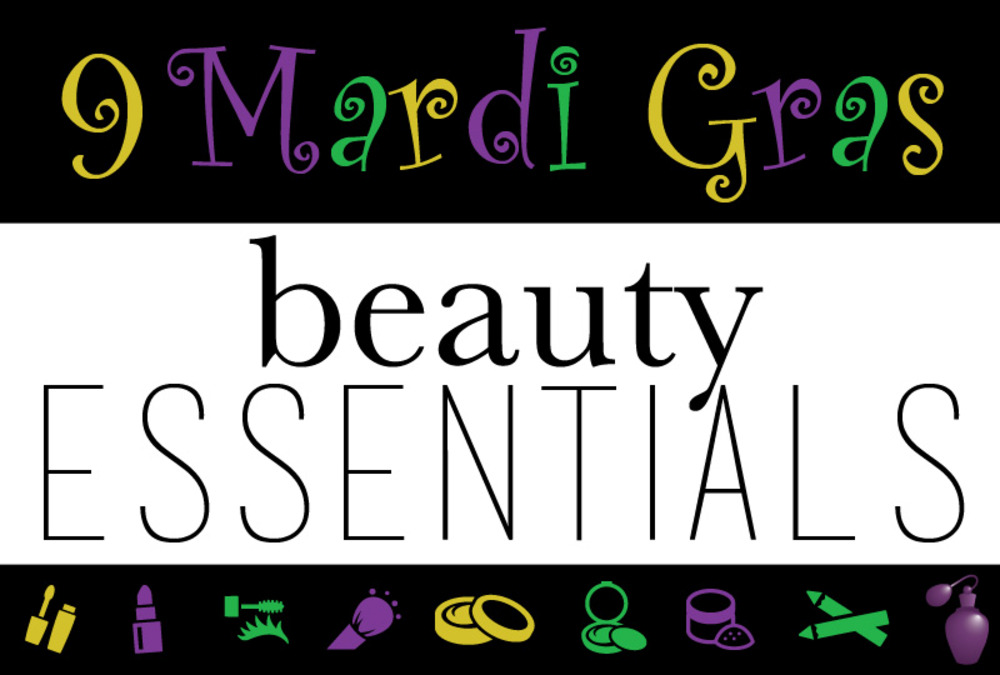 Gold
Gold is one of the signature shades in the Mardis Gras color scheme, but you probably didn't know that the color often symbolizes power and strength. To channel your inner power, start with a sumptuous golden fragrance like the Juicy Couture Viva La Juicy Gold Couture ($46.99), as notes of golden amber and melted caramel perfectly blend together for any festive occasion.
For on point makeup, sweeping on a golden shadow like the Shiseido Shimmering Cream Eye Color Techno Gold ($25.99) is crucial, as it gives eyes that bright and shimmering edge. And to finally give your lips the golden treatment, the Makeup Forever Lab Shine Diamond Collection Shimmering Lip Gloss ($24.99) treats your lips to irresistible shine all night long.
Green
Representing faith, you can totally trust that a green-themed fragrances like the Jacques Fath Green Water Eau De Toilette Spray ($30.99), to leave you smelling fresh and clean, thanks to a fusion of citruses and florals.
But if makeup is more your thing, feel free to create all sorts of eye looks (dare we recommend a green smokey eye?!) with green shades like the Calvin Klein Tempting Glimmer Sheer Creme Eyeshadow ($7.99), or the Sue Devitt Microquatic Eye Palette Green Isles ($20.99).
Purple
Probably the most known color in the Mardis Gras palette comes purple, which is often symbolic of justice. And also known to represent royalty, expect to feel nothing but majestic upon spraying a purple-themed spray like the Eternity Purple Orchid Eau De Parfum Spray ($36.99), which brings an intoxicating floral musk scent to your skin.
For truly flawless makeup, embrace your sultry side with deep and alluring violet tones. We love the Christian Dior Dior Addict Be Iconic Mirror Shine Volume & Care Gloss Fancy Purple ($39.99) and the Shu Uemura Drawing Pencil Me Purple ($31.99), as it gives both eyes and lips some mysterious sex appeal.