Spotlight On…. Tuberose
There's no note in perfumery as sensual and beguiling as the heady scent of tuberose. Like its fragrant cousins gardenia and jasmine, tuberose belongs to the indolent family of notes: white flowers with rich, enveloping fragrances that convey an aura of femininity and sensuality. Such was the power of the note that staid Victorian society forbad young girls from smelling or wearing the flower, fearful of its seductive, corrupting influence. Native to Central America, Tuberose's spiky clusters of waxy white flowers were first introduced to the world of European perfumery by returning missionaries, where it quickly became a staple of the richest, grandest fragrances. Often described as a creamy and carnal, it's the warmest and most tropical-smelling of all the white flowers, leaving a rich and sultry veil of scent in its wearers' wake. We've rounded up four of our favorite fragrances that spotlight tuberose in all its glory…
Holiday festivities are the perfect times to really pull out all the stops, beauty-wise – that time of the year when it's impossible to feel overdressed. We love a golden shimmer as a chic and sparkling way to add that luxe finishing touch to your party look – whether at an office get together or a swanky soiree, gold goes with everything and always flatter. Try a pop of gilded warmth on eyes, nails, skin or lips as the perfect accompaniment to your best little black dress. Below we've rounded up our favorite ways to add a little precious metal to your beauty routine and get you looking and feeling party-ready this season…..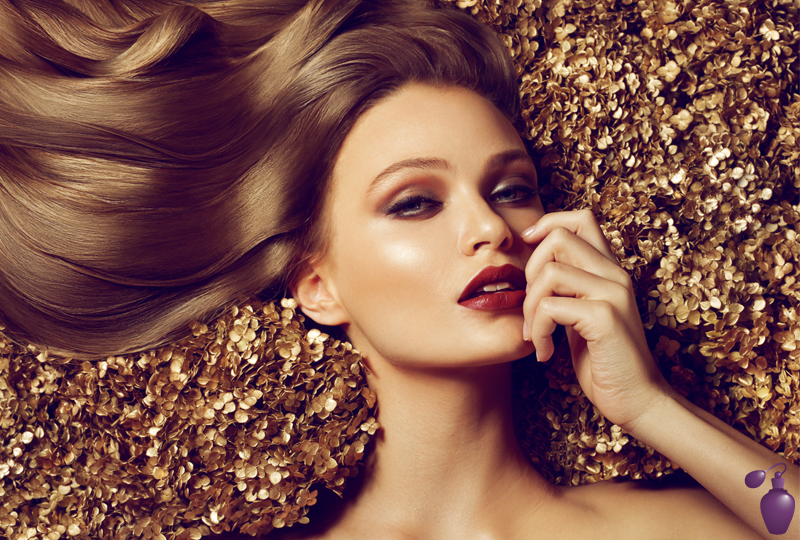 Sweep a wash of Dior Illusion D'Ombre Longwear Luminous Eyeshadow in Vision across eyes for gorgeously gilded lids. The creamy formula feels feather-light while packing serious pigment, creating come hither eyes that sparkle and shimmer with every wink.
Smooth a few drops of Nuxe Huile Prodigeuse D'Or into shins and shoulders for a sheer, lit-from-within glow that pairs perfectly with your favorite party dress. Luscious natural oils hydrate and nourish while microscopic golden particles add a subtle gleam to skin on show.
Highlight and perfect with a dusting of Guerlain Meteorite Pearles Illuminating powder across temples and cheekbones. The subtle, illuminating shimmer smoothes and refines skin while the pale golden tones highlight bone structure beautifully, giving candle-lit "glow" to your complexion.
Get perfectly party-ready nails with none of the hassle by popping on a set of OPI Pure Laquer Nail Apps in Gold Lace. The shimmering gold filigree atop an inky-black background leaves your fingers looking red-carpet ready in seconds.
Complete the perfect party look with the ultimate special occasion fragrance. Amouage Gold's luxurious floral blends rose, lily and jasmine with a base of rich, ambery warmth, for a sumptuous scent that feels utterly opulent.
How will you be adding a "golden touch" to your party looks this season?
Winter's on its way, and that means it's time to rethink your skincare routine and plan for the cold, dry weather ahead. Cold temperatures and drying indoor heat can equal a dull, stressed complexion, so think about adding a few products to compliment and support your current routine. Swap your cleanser for a softer, creamier variety, brighten up with an exfoliating mask, amp-up your moisturizer with a few drops of hyaluronic acid and shield skin from wind and weather with a rich, healing balm.
We've rounded up our favorite additions to a winter skincare routine below: for a season of soft, glowing skin with minimal fuss.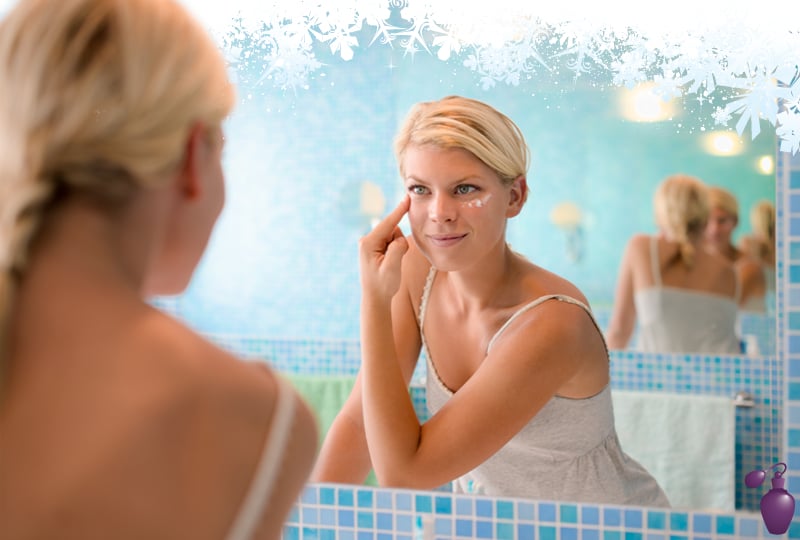 Creamy Cleanse:
Pamper your skin this winter by switching out your regular cleanser for a creamier, softer version. Not only does the light-as-air texture cleanse deeply into pores, it does so without disrupting the skin's natural lipid barrier – so no more tight, dry feeling complexions. Try: Clarins Extra Comfort Cleansing Cream.
Smooth and Brighten:
Deep clean, brighten and smooth dull winter skin with a mild weekly peel. Natural fruit acids gently exfoliate dry, dead skin, leaving your complexion baby-soft, balanced and glowing. Try: REN Glycolactic Skin Renewal Peel Mask.
Skin Quench:
Add a lightweight, moisture-rich serum with hyaluronic acid and vitamin B5 to your routine to weightlessly enhance the effects of your regular moisturizer, pulling hydration deeper into tissues and quenching thirsty skin. Try: Skinceutical's Hydrating B-5 Gel.
Protective Shield:
For days when your regular moisturizer just won't cut it, use a rich, healing balm to protect skin from the ravages of cold wind, dry weather and stressful holiday travel. Beeswax, essential oils and natural plant extracts heal damaged skin while defending it from the elements – preventing chapped skin, dry patches and redness. Try: Weleda Skin Food.
How will you be switching up your skincare this season?