Apple-picking officially kicks off fall for this FragranceNet.com family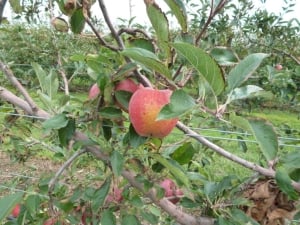 This past weekend I took my kids apple picking and I noticed a familiar and comforting smell ... crisp air, falling leaves and the sweet smell of the fall harvest. Obviously, fall is just around the corner.

The beginning of fall means a few important events for our family. For one, football season begins, and I lose my normally healthy husband and son to nachos, chicken wings and beer (for the husband of course). Our wardrobe gets a makeover as we exchange our shorts and sandals for sweaters and boots. Plus we await shorter days and longer nights.
While this may be a dreaded transition for some, for my family, each season is its own celebration. For us, the warm smells of cinnamon and apple, the comfort of our favorite scarves, the great cozy nights by the fire playing board games, and the deep rich colors of crimson and gold are magical.
In my motherly effort to embrace the season, the citronella candles are switched out for warm scented candles, the flourescent nail polish is switched to darker, bolder colors and the flowery fragrances are replaced with my favorite orientals and greens.
Happy fall to all!
 
(Patti K. is FragranceNet.com's vice president of business development. She has been with the company for almost seven years. Patti believes in love at first sight -- it's how she met her husband and how she feels about her two kids.)