All Natural Beauty: MyChelle Tropical Skin Smoother
You know what your dry skin would love? A tropical vacation. Well, at least the soothing, nourishing effects of a tropical vacation; which in this case you can bring home via a small splurge on MyChelle Tropical Skin Smoother. You know, instead of breaking your budget by booking a ticket to Barbados.


MyChelle's Tropical Skin Smoother exfoliates and actually rejuvenates. Bursting with antioxidants, vitamins, and minerals -- thanks to a fruit-based formula, it really is no wonder that you're left with a softer and more vibrant complexion.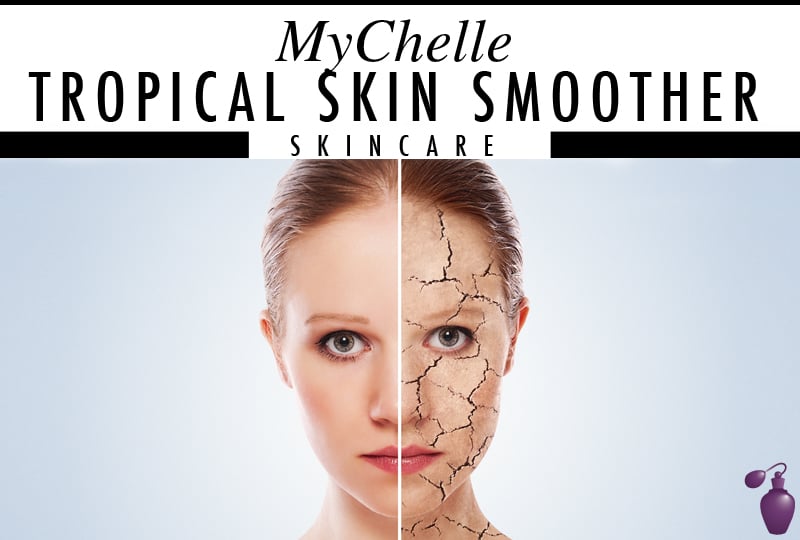 Simply apply a thin layer after cleansing and gently polish with fingertips in a circular motion for about a minute. Leave on for two minutes, rinse with cool water. And don't forget -- do a patch test before use, because after all, you do have dry. sensitive skin.

Ingredient Check (Vegan)
Cocos Nucifera (Coconut) Fruit, Citrus Medica Limonum (Lemon Zest) Fruit, Bambusa Arundinacea (Bamboo) Stem Extract, Glycerin (Vegetable), Bromelain (Pineapple), Polyglyceryl-4 Caprate, Lactic Acid (L), Aqua (Water), Cocos Nucifera (Coconut) Oil, Helianthus Annuus (Sunflower) Seed Oil, Euterpe Oleracea (Acai) Fruit Oil, Pectin (Fruit Enzymes), Lonicera Caprifolium (Honeysuckle) Flower Extract, Lonicera Japonica (Honeysuckle) Flower Extract, Xanthan Gum (Fermented Sugar), Potassium Sorbate (Salt), Fragrance/Parfum (Natural)

All Natural Skin Benefits
Acai Fruit Oil is rich in polyphenols, phytosterols and Omega 3 and 9 essential fatty acids, which are key in promoting skin repair.

Bamboo Stem Extract polishes skin, buffs away surface debris, assists in clearing clogged pores to alleviate future breakouts.

Coconut Oil helps prevent and reduce wrinkles, but more surprisingly the oil itself actually prevents acne and troublesome breakouts due to it's natural antibacterial, antifungal and antiviral properties.

Pineapple, packed with bromelain, kicks up the Bamboo Stem Extract a notch as it helps break down dead skin cells preventing a build up on the skin.

You'll also find An Alpha Hydroxy Acid (AHA) from glucose in this product. It exfoliates, helping balance the skin's pH, in turn reducing transepidermal water loss.

Why we Love it!
When you've got sensitive skin to the point where just splashing water on your face leaves it blotchy and splotchy (OK, OK, maybe not that extreme) this deep cleansing exfoliator will seriously seem like a dream come true. Not to mention, MyChelle is obsessed with creating the most effective, nontoxic skin care products -- and we just love that!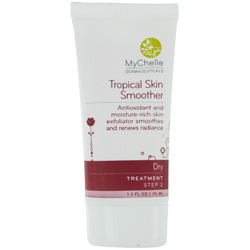 P.S. You may want to rub some in while in the shower. Let's just say the steam has a way of intensifying the exfoliation benefits.