Acqua Di Gio Cologne Review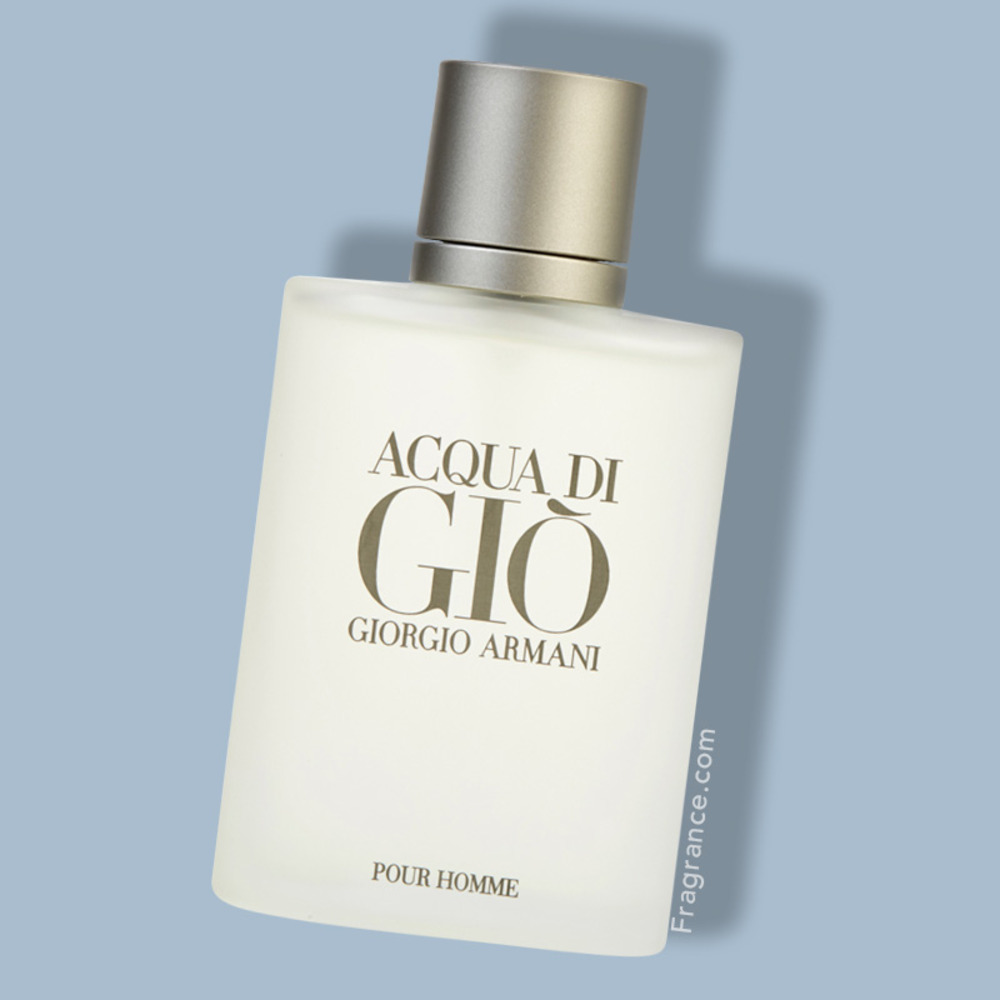 According to Giorgio Armani's parent company L'Oreal, a bottle of Acqua di Gio cologne is sold somewhere in the world every five seconds! This No.1 best-selling men's fragrance is now a global phenomenon, and there is no wonder why. Acqua di Gio boasts a very complex blend of accords that make up the most versatile and much-loved men's cologne on the planet.
Acqua di Gio is a marine-style scent that is clean and unassuming enough to be worn to the office, yet sophisticated enough to spritz when heading out for the night. A fragrance full of contrasts, Acqua di Gio's refreshing oceanic accords are as crisp as a sea breeze, making it an excellent choice for summer. Its fragrance trail is multi-faceted with sensual notes of fruits, herbs and woods.
This eau de toilette embodies the Mediterranean isles. It evokes sensations of sea, sun, earth and air … transparent and harmonious, with an energizing aspect that is both bracing and masculine. It opens with sparkling bergamot, lemon, mandarin and orange and fades into an aromatic/floral heart of coriander, freesia, jasmine, violet, rockrose nutmeg and oceanic accords. In the base, the lingering notes are cedar, patchouli, moss and white musk. Acqua di Gio's complexity makes it difficult to distinguish any given component, but the sum of its composition is lasting and memorable.
Acqua di Gio cologne deserves every accolade and success it has garnered. It is full of refined nuances and subtleties that make it distinctly masculine, and distinctly Giorgio Armani.