A Toast to Wine-Inspired Beauty
Wine, just like beauty products, is a tantalizing treat for the senses. We can't help but covet bottles of both for their captivating colors and aromas, plus there is always something new on the market to pique our interest. Of course these two great things also pair well together, so why not raise a glass to a fabulous flight of wine-inspired beauty? Here's a taste of what we savor.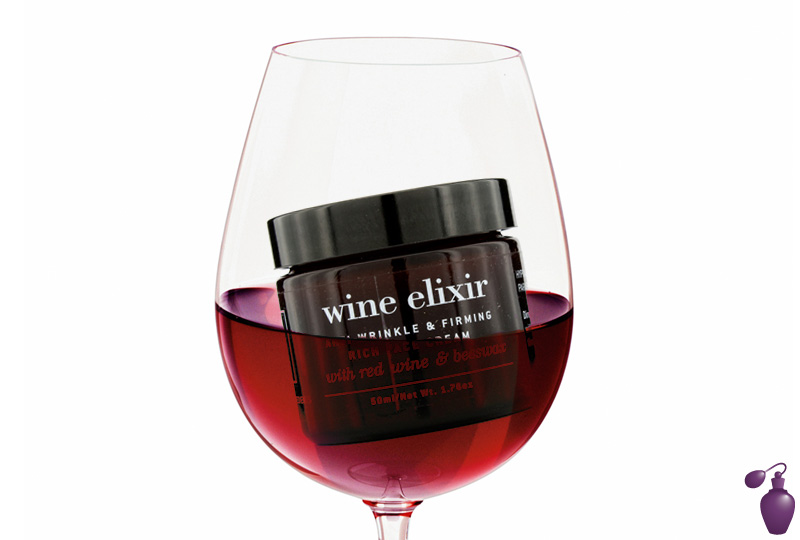 It's easy to put your best face forward with Apivita Wine Elixir Anti-Wrinkle & Firming Rich Face Cream. This anti-aging cream helps turn back the hands of time with a formulation of natural plant oils and oat for intense hydration; red wine to reduce deep wrinkles; and lupine and beeswax to improve both skin's texture and elasticity. Shining in the spotlight is ensured with regular use of Eminence Quince & Ice Wine Masque (for oily to normal skin). Your skin will want to reveal itself on a regular basis thanks to a combination of youth-enhancing ingredients including antioxidant-rich Tokay grapes and quince apple; moisturizing honey; vitamin and nutrient-strong Sea Buckthorn berry; skin-shielding Echinacea; and hydrating jojoba oil.
Your eyes will be wide open to an alluring appearance once you indulge in and apply Estee Lauder Artist's Mechanical Eye Pencil - #5 Double Wine, which works overtime doing double duty as a sensational shadow and luscious liner.
For the perfect pout to enjoy sipping, or just for those who desire lavish-looking lips, Vincent Longo Lip Pencil in Wine provides lines we find divine while Korres Guava Lipstick - #58 Wine Red makes a sexy bold statement that's very well-said by any standard. The natural flush that can sometimes come from wine tasting is actually easy to achieve – even without pulling a cork. Because Youngblood Crushed Loose Mineral Blush in Cabernet provides a giddy glow for the skin that every gal will look good in.