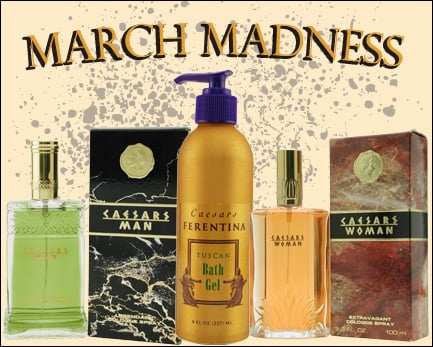 March Madness to you may interpret itself differently from me to you to someone else. One may think of March Madness as the crazy compeition of college basketball, getting down to the knitty gritty of it all to the final teams. However, for me, March Madness is a way for me to 'celebrate' Caear's fragrances.
You may wonder...what the...? How so?
Ok, well here is my concept. In the month of March, the 15th day of March is well known as the Ides of March, also known for the day Julius Caesar was killed. 
In honor of Julius Caesar, I decided to pull the Caesar fragrances and do a little review of what's so great about each!
Caesars by Caesar's World for men -- Introduced in 1988, this mens cologne has notes of wood, moss, oak, citrus and sandalwood. This scent is an oldie but a goodie, enough said!
Caesars by Caesar's World for women -- Also introduced in 1988, this womens fragrance has notes of range flower, rose, musk and sandalwood. The fragrance is very mod and romantic. It's been often said that once a woman wears this cologne, she forever wears it.

Caesars Goddess perfume -- The perfect scent for spring, and will make you smell..well, like a goddess!

Caesars Ferentina perfume -- This warm, floral scebt combines orange flower and black currant with jasmine. Light spices and musk complete the tones. Perfect for a night out!


Have you heard of Caesar's fragrances? Do you own one yourself?

 




Everyone has their top must have beauty and fragrance items, you may have more than I, but today, for you, I've picked out 5 must have items I want, love, can't live without --simply put, my top 5 beauty must have picks!
 Must Have Item: Juicy Couture by Juicy Couture
Why: Not only does this eau de parfum smell pleasant and pretty (with fragrance notes of mandarin, watermelon, vanilla and patchouli to name a few), but it comes with a cute charm I can add to my keys or bag! Plus the bottle is pretty amazing! What's not to like about it?
Why: The fall season is my absolute favorite and this scent brings my fave season to me whenever I light it!
Must Have Item: Aveda's Damage Remedy Shampoo
Why: A shampoo that can save my hair from the abuse my hair dryer and straightener give it daily deserves a top spot in my 5 must have beauty picks!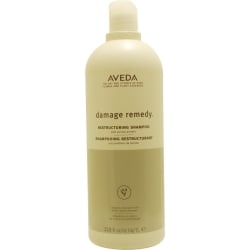 Must Have Item: Kiss Me exfoliating lip scrub by Philosophy
Why: This gloss keeps my lips velveety smooth and really does keep them baby soft, with a slight tint of pink! Perfect for every day wear and totally kissable lips.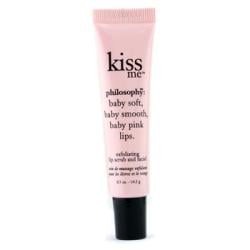 Must Have Item: Blinc dark blue Eyeliner

Why: This extra-ordinary liquid eyeliner glides easily across my lash line, making the trendy cat eye easy, easy, easy!
 

Please feel free to share with me your top beauty and fragrance must haves and why you can't live with out them in the comment section below! 
xo Assunta

Working in an industry that is so fast paced, and can be very influencial on the products we buy and wear today, it can make it hard at times to be trendy yet professional for work. What do I mean exactly? Well, in a workplace, we all know some of the runway trends just WON'T cut it in the office environment. So how do we take the runway looks and trends and turn it into something we can wear on a daily basis, even if it means wearing it in the office? That is something I deal with on a daily basis, and in this post, I will help inspire and help you too, get away with taking the bright bold lip trend and wear it to work!
Bright lips were on the Spring 2012 runway in a big way, with designers like Betsey Johnson, Richard Chai, and J.Crew, just to name a few! Would it be totally rediculous to wear them yourself?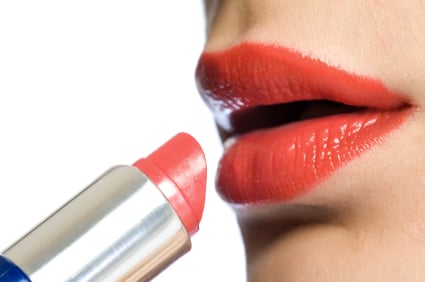 Not one bit! So let's get started!
Pick your favorite bright lip hue, whether it be red, pink, orange, or even purple, go with it and have fun! I personally love the Joey New York collagen boosting lipstick in show time & Laura Mercier lip colour in passion, these will provide a balanced, trendy makeup result.
With a bold lip, you want to keep everything else really neutral, so stick to nude, natural colors for the eyes and face and take it easy with the rest of your makeup. The key to the bold lip look? Keep the look matte, don't apply gloss! The gloss will make the color wear off easily and will require upkeep throughout the day...and who really wants to go to the bathroom 5 times a day (at least) to check that your lip color is still on? Not me(and surely not your boss)!
So take these tips and sit, working pretty! Let me know which is your fave Spring 2012 runway trend in the comments section below & which trends you plan to wear from the runway during your workdays!