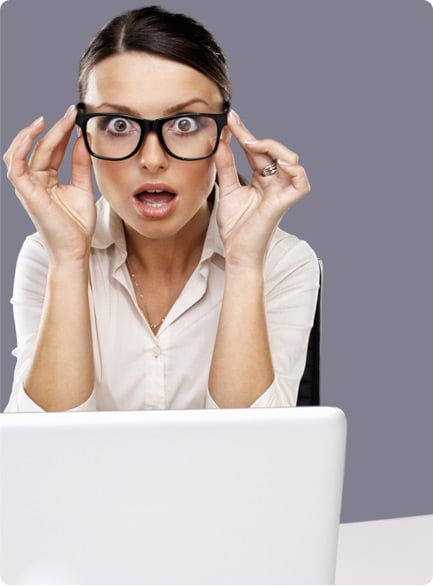 Working with beauty products and fragrances all day long, we come across some really weird, wacky or just plain strange products. It could be the actual product, the name, or the packaging itself. Are these products as weird to you as they are as strange to us? Let us know if you'd use these on a daily basis!
Let's start with Bvlgari Omnia Crystalline perfume by Bvlgari. The product is wonderful, however, the bottle confuses me a bit. Do you spray it upside down, right side up...which side is right side up? Hm.. like I said, weird but lovely product!Check out the bottle here.
Any cigar lovers out there? One gift set that they'll be sure to love is the Cuba Variety by Cuba for men. This cologne gift set comes in a 4 piece variety with cuba gold, blue, red and orange and all are edt sprays. This set has been said to be "hard to ignore" and while it may be a 'different' type of gift set to me, that doesn't mean it's a bad thing!
Need some Fudge Fat Hed? Don't judge...maybe you do! Fat Hed firm hold texture paste is great if you need a firm hold on your hair. This product gives great shine to hair, plus has great hold and texture upon application. So if you need a 'Fudge Fat Hed' all day, this product will keep a firm hold on your head all day long!
How about this one...this sounds lovely! A fragrance with notes of orange flower, white peach, mandarin, sandalwood, heliotrope, bergamot, vanilla, coconut water, tonka bean, skin musk, and tiare flower, how is this strange, bizarre, weird or wacky? Well, it's Harajuku Lovers Sunshine Cuties 'G' fragrance by Gwen Stefani. This not being her only Harajuku fragrance, she has lots lots more, including Harajuku Lovers Baby, Harajuku Lovers Love, Harajuku Lovers Music, Harajuku Lovers Lil' Angel and even more! Enough said.
As if Bratz dolls aren't weird enough, who would think they'd make a perfume for Bratz dolls lovers? The scent has notes of citrus scent for little girls. Would you let your daughter wear Bratz perfume?
Last week, I was surfin' the web and came across an article about how Bobbi Brown got her best idea riding on the back of a camel in the middle of the dessert. This seemed to humor me and at the same time gave me the idea to ask my fellow co-workers, "Where do you get your best ideas?" So I went ahead and sent out a mass email to the entire company in hopes of a response that can top Bobbi Brown's.
So...where do FragranceNet.com employees get their best ideas?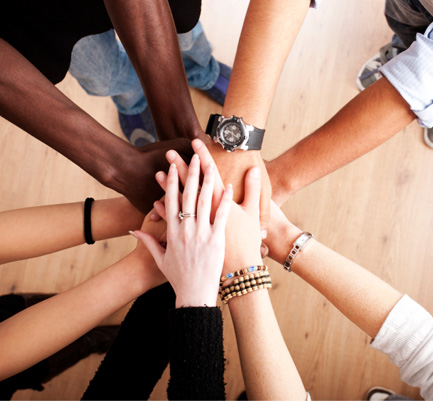 Patti, Senior Business Development "I get my best ideas while working out! It's the only time of the day when I am alone and can find time for reflection."
Brenda, Buyer "During my morning runs. It's quiet and peaceful and I can let my mind wander."
Barbara C., Buyer "I do my best thinking, like many, in the morning shower. "
Nick , Web Developer "I get my best ideas when I smoke cigarettes. Each one is a break from reality and allows me to view aspects of my life from a standpoint that is not affected by the common factors that skew perception."
Barbara P, Chief Technology Officer "Driving in my car to and from work—it's the 200 minutes or so a week that I am guaranteed to be alone, and can crawl my internal thoughts uninterrupted (except by the occasional bad driver of course.)"
Carole , Creative Director "Ideas come to me when I am not thinking about the problem. Every night I doodle in a sketchbook. My mind wanders and the unexpressed subconscious comes out in ideas on the page."
Assunta, Social Media Coordinator "I guess I get my best ideas while surfing the web, as a result, this very blog post you are reading right here!"
Is the future of beauty to cover everything up? If you follow beauty, you most likely follow fashion, yes? And you most likely know that Alexander McQueen has this futuristic feel to all of his collections. From the 'claw' pump to the latest Fall/Winter 2012 collection featuring facial visors, does the future of beauty mean covering it all up?
You may be wondering, what the heck is a face visor...well, see for yourself in the video below of Alexander McQueen's latest womenswear fashion show, his Fall/Winter 2012 collection here.
As you can see, you don't see much of the model's face...I'm sure this look featuring a semi-transparent visor over the eyes was quite a change, and certainly a challenge for the makeup artist.That being said, they seemed to stick to this very futuristic feel, with beautiful ivory skin and a whitish-blonde wig. 
So now I sit and ponder, how could we take away from this show and put some trends from runway to everyday... I think I'll pass!