YUM! Candy inspired beauty & fragrances are being taken to a whole new level, and honestly, we love it & can't get enough of it! From Louis Vuitton's latest ad campaign to the beauty trend looks off the latest on the runways, candy trends have caught our eye! From candy cane scented candles to cotton candy perfume, these sweet products are too good to not share! Dig in and let us know what candy inspired product you can see yourself wearing!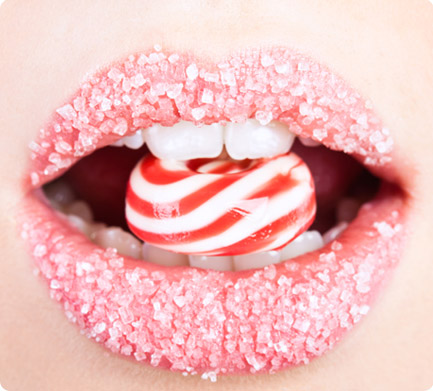 Pink Sugar by Aquolina is the perfect scent for a whole lot of sweetness! With fragrance notes of cotton candy, caramel, raspberry, bergamot, licorice, orange, and strawberry, this perfume will satisfy anyone's sweet tooth.
Talk about pure seduction, Delicious Chocolat by Gale Hayman is absolutely that! This yummy scent lasts 1-5 hours and has notes that include ozone, bergamot, lemongrass, plum, peach, jasmine, rose, dark chocolate, vanilla bean, amber, precious woods and musk. Would you dare to smell like Delicious Chocolat?
Have fun with your fragrance and smell like cotton candy, with Delicious Cotton Candy by Gale Hayman. With notes including citruses, bergamot, cotton candy (obviously), lily of the valley, fig leaves, brown sugar, licorice, vanilla, caramel, cedarwood, and musk.
A mixture of fruit, flowers and sweets, DKNY's Delicious Candy Apples is flirty with fragrance notes of apples, violet leaves, caramel, marshmallow, pears, lily of the valley, jasmine, and vanilla. Take a bite out of that!
Don't want to smell like it but want to smell it? The candy cane scented soy holiday candle is perfect, not only for the holiday season. Light this candle any time you need a little peppermint in your day!
Scrubba, dubba a dub! Get scrubbin' with Laura Mercier's Crème Brulee sugar scrub, this scrub contains sugar granules and exfoliating beads perfect for gently lifting away dirt, impurities and dead cells. Leave your skin smooth & delicately scented with white macadamia nut and sweet almond oils.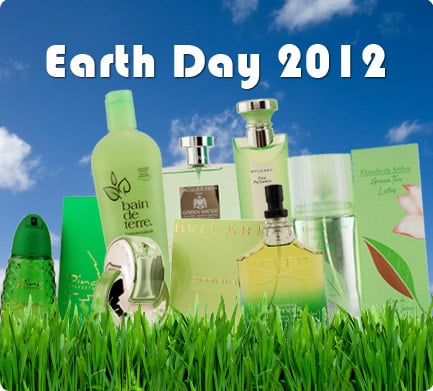 Sunday, April 22nd is indeed Earth Day and we wanted to celebrate in a fun 'green' way. 
We chose fragrances, hair care, skin care, and beauty products that are green, whether it was the color of the packaging or bottle, the fragrance notes, or the ingredients in them, we went green all the way! Take a look at what we came up with and let us know your fave 'green' products in honor of Earth Day!
Pino Silvestre cologne –Introduced in 1955, this romantic scent has fragrance notes of oakmoss, woods and patchouli and is non doubt, masculine and enticing.
Bvlgari Omnia Green Jade perfume – This lovely scent was introduced in 2008 and has yummy notes of pistachio, white woods, spring water, green mandarin, jasmine, pear blossom, musk, white peony, and nasturtium. Does it get greener than that?
Bain De Terre Lemongrass Volumizing Shampoo –An amazing shampoo formulated with botanical herbs and essential oils. This shampoo is high quality, pesticide-free, and extracted from ethically harvested plants using only the purest water.
Bvlgari Green Tea cologne – Introduced in 1997, this was Bvgari's first fragrance, with extracts of green tea blended with jasmine and rose and citrus scents.
Creed Vetiver cologne –Take a guess on this one! Notes include cedar, vetiver and ginger. A classic fragrance with a very fresh, clean scent. Perfect for spring or summer time!
Fujiyama Green by Succes De Paris—This fabulous fragrance features a blend of citrus, sweet florals, green tea, sweet woods and bay leaves.
Yesterday, we launched our first 'Guess the Bottle' contest on Facebook, and we must say EVERYONE who commented, all 186 of you and counting, guessed it is White Diamonds perfume by Elizabeth Taylor. Congrats to the first person to guess it correctly, Tricia M Degregorio! Please email us at social@fragrancenet.com & everyone, stay tuned for our upcoming contests on Facebook & Twitter! Be sure to LIKE us and follow us on Twitter @FragranceNet.