6 Products You Don't Use But Should
How in the world are you supposed to know about all the amazing products that are out there on the market in the fashion and beauty market, especially those products offered on FragranceNet.com at those ridiculously low discounted prices? It's almost impossible to know ALL of that, so that's why we're here, shining the spotlight on these 6 fragrance & beauty products you may not know about or use but should!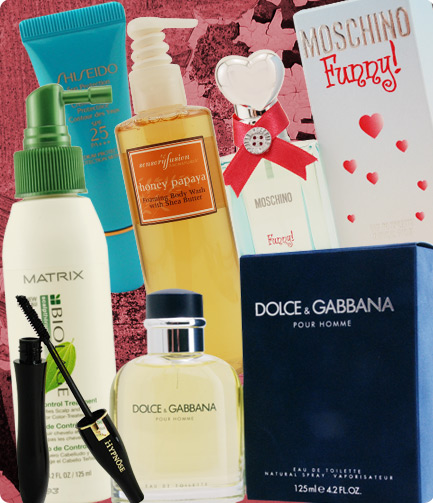 Who knew there was such a thing? An oil control treatment by Biolage that will purify the scalp of excess oil and impurities while minimizing effects of oily hair. This product not only works well, but to apply, just spritz the refreshing mist to your hair and scalp for a pure, refreshed feeling.
Looking for a unique beauty product that will volumize your lashes to the MAX? Lancome Hypnose mascara in no. 01 noir hypnotic will do just that, creating an extraordinary and irresistible look. This mascara comes with a powerful brush that truly intensifies the lashes up to 6 times thicker, yes SIX, without clumping! With all this thickness added, you won't believe it, but this mascara also keeps lashes soft and supple all day long.
Don't use Sheiseido Sun protection for your eyes? WHY? That's right, it may be because you don't know it even exists. Now you do, and we think you'll most definitely use it after knowing that your eyes are one of the MOST important areas to protect from the sun. So what better product to apply that SPF 25 around your eyes than with Shiseido's sun protection eye cream!
Fall in love with this funny fragrance by Moschino. There is nothing funny about it at all, it's actually quite lovely if you ask me, the only thing that may seem like a joke is the affordability of such an amazing scent. Notes include pink peeper, bitter orange, moss musks, green tea, redcurrant, peony, jasmine, cedarwood, amber, and violet. Get to know it a little better here.
Who couldn't use some Sensory Fusion Honey Papaya foaming body wash with shea butter? Really, this foaming body wash will provide a deep, moisturizing wash while papaya fruit acids and enzymes that gently cleanse and exfoliate your skin. Not to mention, the long lasting sweet aroma!
Now something for your man…this fragrance for your guy is made to compliment his favorite evening outfit, with a combo of the most amazing fragrance notes, including lavender, orange, lemon, cedar, tobacco and sage aromas. Dolce & Gabbana gives a masculine scent that is perfect for your next outing with friends or dinner with that special someone. Add some spice with a body gel, shower gel, or of course, the EDT spray.