3 NYFW Spring Makeup Trends You Can Start Wearing Now
Last September was the first time we had the privilege to attend New York Fashion with the fashion & beauty industry's elite. We had access to backstage hair and beauty and got some close up shots, how to's, and the best part? We get to let you know what the trends are for next season! Now you can snag the spring trends for 2013 early and be ahead of the rest...PLUS get those designer beauty products used on the runway for way less, just a few clicks away on our site.
Ready to dive in and see which trends are hot for Spring/Summer 2013 and which products you'll need and won't be able to live without? Read on...read on & as always...ENJOY!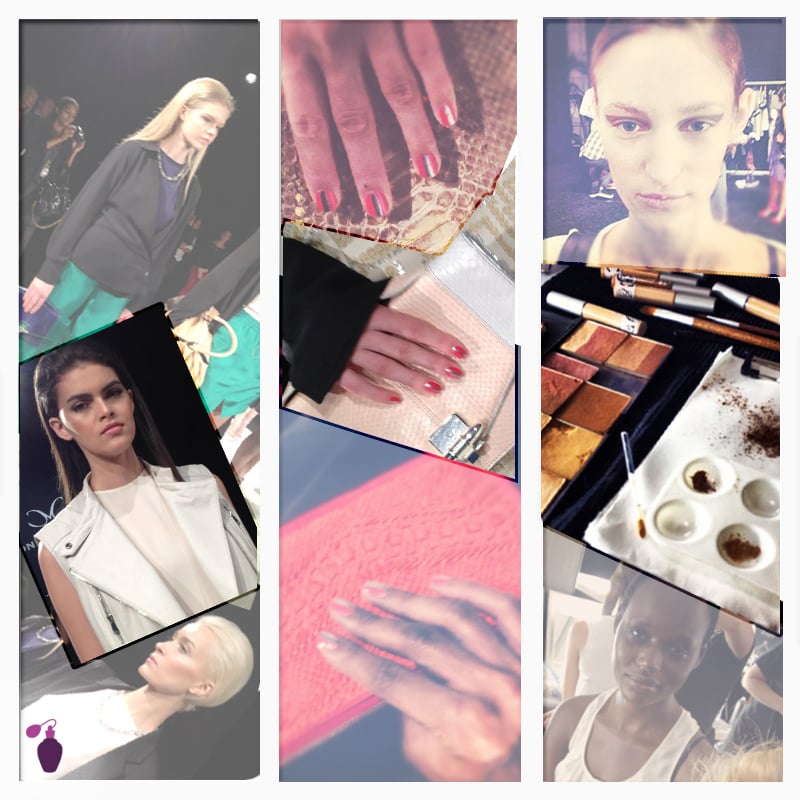 1. Slick Hair
There were countless shows we attended and gained backstage access to to get the hint that slicked back hair is totally in and oh so hot for spring 2013. There is nothing better than getting your hair out of your face in the heat of things, just when the the season is warming up. Products you'll need to achieve this look? We love American Crew's Citrus Mint gel for high hold and placement, not only keeps hair back but gives a refreshing feeling and scent. Designers who flaunt the trend? Monique Lhuiller, Mandy Coon, Carolina Herrera, Nina Ricci, and Alberta Feretti are just a few who softly pulled away the hair from teh face in a modern way.
2. Stripey Mani
This is an amazing do-it-yourself mani look you can get at home, and is runway inspired by a few designers from their spring 2013 collections. Designers like Whitney Eve, Phillip Lim, Charlotte Ronson, and Monika Chiang had their models sport a stripey mani. Get the cool look yourself, just use your favorite colors and with thin strips of clear tape, place two strips on each of your nail creating an inner space on which to paint.
3. Earthy, Nude Makeup
The last of our favorite spring 2013 trends we saw hitting the tents of New York Fashion week last season was earthy, nudey makeup. Less is more this spring, with bare lips, bold brows, and a tinted moisturizer for face. Some designers who opted for the fresh faced look were Ralph Lauren, Carlos Miele, Marc Jacob's and Erin Fetherston.
Which spring 2013 beauty trend can you see yourself sporting?