3 Makeup Tips Girls Should Take From Guys
When it comes to applying makeup, most boys are completely clueless. However, there are always exceptions to the rule and men who participate in drag are the ultimate exception. Neither girls nor boys are born with the knowledge of how to properly put on their makeup (my middle school purple glitter eyeliner obsession is more than enough proof), but when the "social norm" leans toward only the fairer sex getting dolled up, men typically try to catch up on lost time in a big way!
Men in drag put in work to look like women and have the know-how to do so. Here are 3 makeup tips girls should take from guys.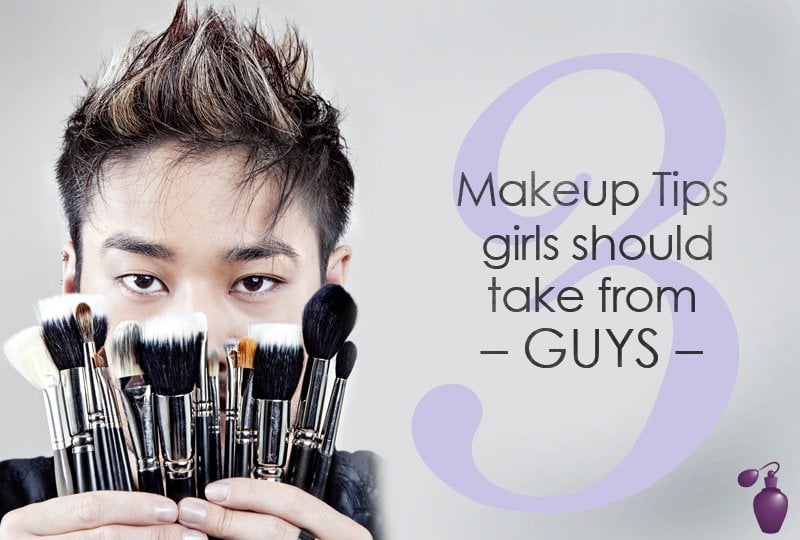 1) Contour like a (drag) queen
According to an ABC News article written by Alex Alvarez, "contouring can change the way your features and face shape are perceived, bringing out the parts you like best, and gently murdering the parts you'd rather hide away." Contouring really is like the holy grail of makeup tricks, but it can also go seriously wrong. Look to YouTube's many tutorials on how to contour like a pro. One contour powder we love is Chanel's Soleil Tan de Chanel Moisturizing Bronzing Powder.
2) Pink is not just for little girls

Forget Barbie and baby doll pink – unless that's the right shade for you! "[Pink] can make pretty much every skin tone look beautiful and glowy," said Alvarez. "The trick is knowing which shade of pink works best for you." To figure out what shade of pink will work for your complexion, consider whether you look best in peachy/orange shades or purple/blues and then go from there. Another good thing to do if you're still unsure is to hit up your local makeup counter; the artists there will be able to guide you in the right direction. Some of our favorite pink beauty products include: MAC's Cream Color Base in Shell, Dior's Addict Lip Polish in Fresh Expert, and Jane Iredale's 24 Karat Gold Dust Shimmer Powder in Rose Gold.
3) Good lighting should be your BFF
The right lighting is everything when it comes to not only applying makeup, but also when you're out and about or having pictures taken. "Know what lighting works for you," Alvarez said. "Babs, for instance; knew that nothing lit up her majestic perm quite like being backlit by a burning heap of extras and PAs." And no one loves Babs more than a drag queen – so follow their advice and find your best light, girl.