3 Beauty Things I Tried: Week 2
What a crazy week it has been...thinking yesterday was Monday but in all reality, it was Wednesday, this holiday week was full of great products coming and going in the offices of FragranceNet...but the round up for this week, those 3 beauty things I tried that I just can't keep to myself?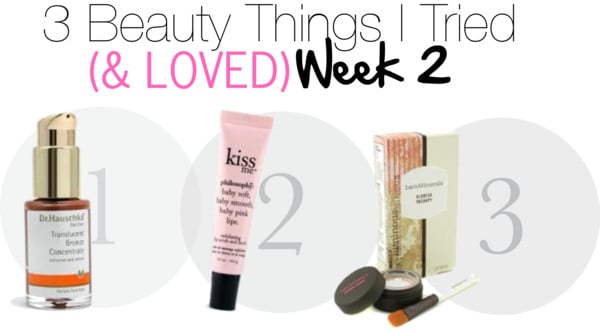 1. Dr. Hauschka Normalizing Day Oil (for oily or impure skin) is a real treat to your skin, giveing it that calm it needs, plus extra protection. Against what, you may ask? Against harsh enviornmental and weather conditions! The lightweight and non-greasy oil controls sebum protection of your skin and also refinds open pores. Not only that, it will improve your skins elasticity and soften the appearance of your pigmentation. So get this, refine your pores and smooth and soften skin while protecting it too! For your face, this is heaven in a bottle, just apply a few drops of this oil in the morning and follow up with a toner for a new and improved complexion!
2. Kiss Me Exfoliating Lip Scrub & Facial by Philosophy firstly, smells ah-mazing, and feels amazing on your lips! Are your lips seeking smoothness? Moisture? Well, seek that instant relief and moisture surge and give yourself a dramatic lip makeover. Get your lips ready....that New Years Eve kiss is right around the corner!
3. And the 3rd and final thing I tried this week that I just couldn't keep to myself is Bare Escentuals Blemish Therapy. Use this daily, and you can conceal and prevent future breakouts with this remedy and brush. It's easy to use and results are REAL! Not only does it prevent future breakouts, but it also helps minimize the appearance of pores, reduces redness and diffuses imperfections, like magic.