2014 Color of the Year: Radiant Orchid
Beauty will be in full bloom in 2014, now that Pantone has named Radiant Orchid the color of the year.

"While the 2013 color of the year, Emerald, served as a symbol of growth, renewal and prosperity, Radiant Orchid reaches across the color wheel to intrigue the eye and spark the imagination," said Leatrice Eiseman, executive director of the Pantone Color Institute. "An invitation to innovation, Radiant Orchid encourages expanded creativity and originality, which is increasingly valued in today's society."

And you know what else is valued? Being able to get the look!

We've compiled a handful of products to get you started on the more subtle end of Radiant Orchid. Oh by the way, according to the global color authority, this captivating, magical, enigmatic color is an enchanting harmony of fuchsia, purple and pink undertones. So those are the hues we'll be working with.

For the eyes, you'll want to grab Elizabeth Arden's Beautiful Color Eyeshadow in both Golden Orchid and Iridescent Pink.
Golden Orchid will serve as the base, while Iridescent Pink will create a halo effect sweeping above your lid and below your lower lashes.



For dewey, pink-kissed cheeks we'd suggest Laura Mercier's Illuminating Quad Blush in Pink Rose. It glides on sheer and smoothly giving the cheek bones a warm, subtle glow. Not to mention, it's long wear and more importantly oil-free.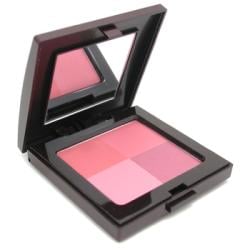 For full, shimmering lips try Pixi's Lip Booster in Nixie. This gloss provides maximum hydration and helps restore collagen, adding volume to improve lip contour. In other words, your lips will pop with radiance.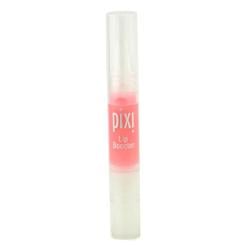 As for how Radiant Orchis was chosen, well, it turns out Pantone quite literally combs the world looking for color influences. Browsing traveling art collections, visiting popular travel destinations, even rallying behind upcoming sports events that capture worldwide attention.

A dazzling attention-getter, Radiant Orchid permeated the runways during the spring 2014 fashion shows and is already making its way onto the red carpet. Fashion designers featured in the PANTONE Fashion Color Report Spring 2014, including Emerson by Jackie Fraser-Swan, Juicy Couture and Yoana Baraschi, are incorporating Radiant Orchid into their spring collections.

And just a little tip; Radiant Orchid can turn seductive when paired with red.