11 Formulas for Firmer Skin
Firmer skin…everybody wants it.
There are plenty of products created to conquer what gravity has gotten to, and here is a guide to 11 of our faves that take on the sagging, tune up the tightening and help turn back the hands of time. From head to toe, we've got you covered.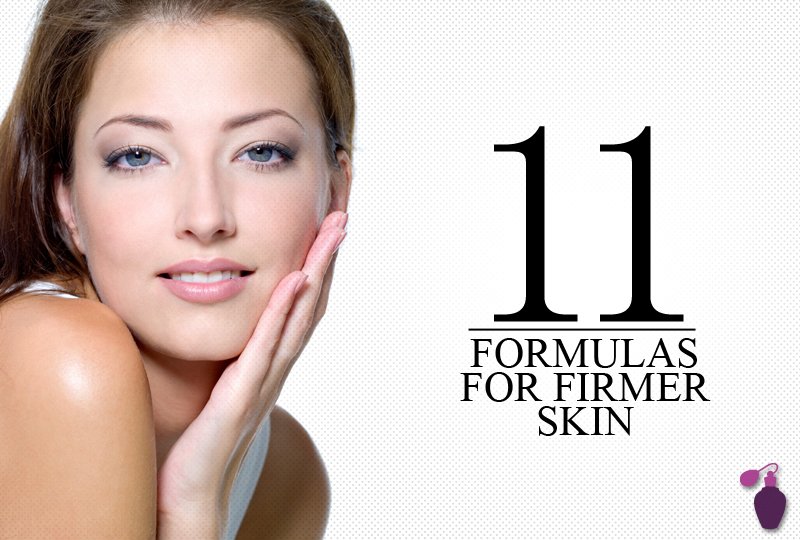 It's easy to put your best face forward when you apply products that care for your skin around the clock. Start off the day with Clarins Extra Firming Day Wrinkle Lifting Lotion SPF-15, which tightens skin while shielding it from the sun's harmful rays. For those who can't stand to be sans makeup, Nars Firming Foundation offers a fabulous, firming finish that also hides flaws. In the evening after cleansing, apply Chanel Precision Ultra Correction Lift Ultra Firming Night Cream to work on any sagging in your skin while you sleep. And once a week, indulge in little at-home spa experience by treating yourself to La Prairie Cellular Hydralift Firming Mask.
Since the eyes are the window to the soul, be sure to keep your peepers in prime condition through firming and moisturizing. Without that, you'll be considered an old soul no matter what your age. However, a youthful glow is still possible when you apply Clinique Anti-Gravity Firming Eye Lift Cream and get your hands on a bottle of DDF Bio-Moisture Eye Serum.
Other unfortunate age-disclosers are your neck and décolleté. When sagging starts, skin can appear older and that's just not attractive! Luckily for all, there's Orlane Firming Neck & Decollete Serum. This skin savior grapples with gravity and gets it under control. While we're at it, we might as well bump up the bust. No one wants that area to sag before its time, so Academie Acadayspa Lift Lifying Bust Serum seems a very apropos product to try.
Your body will work to the best of its ability when you feed it and treat it right. We can't advise you diet ideas, but the following products will help you indulge in shaping up your skin. Begin by getting tight through toning with Lierac Thekoa Firming Toning Oil. Then apply Biotherm Firm Corrector Tensor Recompacting Body Concentrate for a nourishing non-surgical nip and tuck. And since it's summer, we certainly can't forget sun lovers who want a healthy tanned glow without the negative effects. They can also get in the game of skin strengthening – while faux bronzing and safe sun shielding – with Lancaster Sun Age Control Firming & Comforting Radiant Tan SPF 30.