10 Long Lasting Summer Perfumes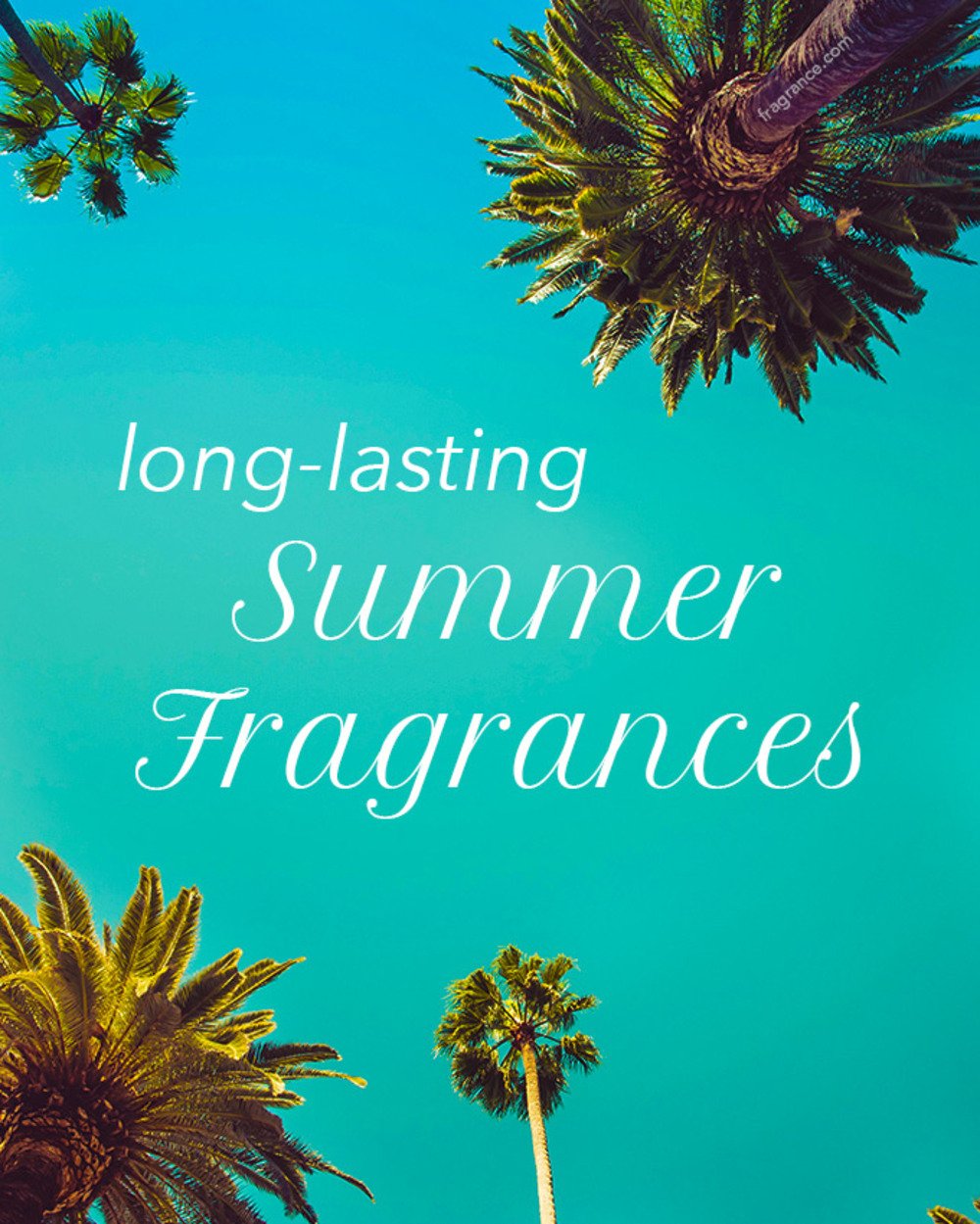 Summer is in full swing, and that means its time to break out of freshest, flyest, and most refreshing summer scents! One thing summer scents are NOTORIOUS for is not having decent longevity... BUT FEAR NOT! Here are 10 gorgeous scents for summer that really last on your skin!
Guerlain, Terracotta le Parfum
This gorgeous and lucious white floral fragrance screams picturesque tropical locations and relaxing underneathe a cabana on the beach. It smells sweet, rich and tropical and with the longevity of a winter beast its perfect to wear, as it will last all day and all night long!
Light Blue is a classic fragrances, and an essenital one for summertime. Its crisp, fresh and bright with some beautiful layers going on that come alive as you wear this perfume. With a touch of sunnyness and subtle sweetness in the drydown that balances the opening, to the sharpness in the base, those simple layers make this really stand out from a lot of other fresh fragrances. Another thing this scent has going for it is its staying power! The longevity on Light Blue is amazing and will last most of the day in high heat and that hot summer sun.
Moschino Cheap and Chic I Love Love
Sunny, Bright and refreshing Moschino Cheap and Chic I love Love is a unique and wearable summer freshie. The slight sweetness of this is balanced beautifully with the bright and dazzling citrus notes. It's long lasting and I mean VERY long lasting but also very light and refreshing. This zesy beauty will help bring out the sunshine!
Amouage is known for their complex compositions and expertly crafted perfumes. But did you also know that most of their creations have excellent staying power on the skin? Sunshine Woman is NO exception to this at all! With notes of Davana, Almond, Cade, Vanilla, White Florals, and Black Currant on a base of Tobacco and Patchouli. This is a beautifully crafted treasure that is a perfectly crafted floral vanilla perfume that has complexity, and is still very easy to wear in high heat and humidity.
This cult hit of a fragrance is one of the most popular scents out there. It's pineapple notes with smoky birch keeps diehard fans coming back for more, bottle after bottle. Longevity is at 8-12 hours and although its super long lasting with amazing performance it also smells so sexy in summer. That smoky pineapple is just perfect for the warmer months!
Although this fragrance works beautifully in the fall I find it equally magical in the Summer, thanks to that delicious mango note! This spiced beauty from Kenzo is a powerhouse scent. With a beautiful mix of aromatic spices and a touch of mango for underlying sweetness it really is a fantasticly unique perfume. It also has legendary longevity, like almost 24 hours of wear!
Summer is made for Dream from Symetrie! With a mix of fresh notes, woodsy aromatics, and sweet florals it makes this an excellent summertime fragrance. Opens crisp and bright and settles down to a nice woody floral with some fresh citrus in the background. Longevity at 6+ hours so you can wear it all afternoon!
One might not think white florals work in heat but I find them to shine in the hotter seasons. Blue from Ralph Lauren is a gorgeous mix of Lotus, Lily-of-the-Valley, Jasmine, Pink Peony, and Gardenia, Sandalwood, Ambrette Seed Vetiver, Oakmoss, and Musk. The composition dances and creates this watery and aquatic whire floral gem with a touch of warmth and amazing longevity! Unique beauty great for hot and unforgiving months!
This salty beauty from Paco Rabanne is long lasting, unique, and stunning. This fragrance screams sea goddess in all the right ways, and who doesn't want to smell like a goddess? Salt and aquatic notes paired brililantly with vanilla, sandalwood and ambergris. This is a beautiful fragrance to wear anywhere, and the beach is no exception!
Dolce and Gabbana Light Blue Eau Intense
Dolce and Gabbanas Light Blue Eau Intense is a beautiful and great flanker to the Iconic Light Blue. With a softer play on the citruses, and a more balanced composition it dances on the skin with notes that include lemon, tart granny smith apples, jasmine, marigold, woods and musk. Soft, refreshing and bright, it also has a beastly lifespan, lasting a very longtime on skin.