How To: Prabal Gurung's Blood-Drop Manicure For Halloween
We think this is the perfect manicure for Halloween, but hey, if you can pull it off for every day wear, go for it!
Check out how to get this blood drop manicure look in a cinch!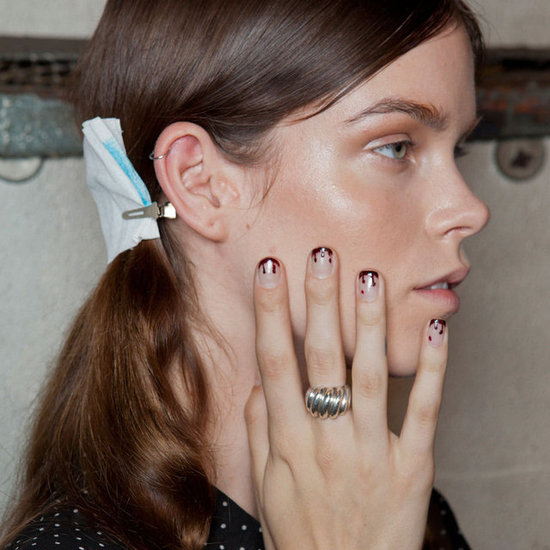 Photo Credit: Imaxtree
What you'll need:
1. A toothpick
2. A tube of deep, dark red polish and a nude polish
Now to start,
Start with a nude nail, or a base coat if you prefer that. Dip the toothpick into the deep, dark red polishand place a small dot about halfway down your nail. Using the toothpick, drag the polish up to the tip of your nail.
Repeat one, two, or three times...as many as necessary to achieve the desired gory look you're going for.
Connect the tops of the smudged drop with a stroke of polish at the tip of your nail, think French manicure style.
Seal the splatters and drops of 'blood' with a top coat.
There you have it, a creepy, gory, runway to realway manicure for Halloween!