Glycare Perfection Gel (Oily Skin)
by Vivite
WFor Women
Item #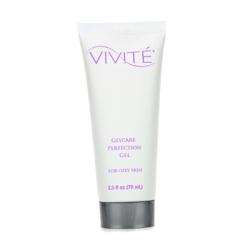 glycare perfection gel (oily skin) 75ml/2.5oz
No reviews written for this product
awesome! so much cheaper than going to a derm.
Written by Peggy on September 04, 2013
Read Review details ►
Vivite Night Renewal is the absolute best night cream I've EVER used! At 60 I've used more than a few!! My neck can be titled and wrinkled when I go to bed. And fresh and smooth when I wake up. I will even use this night cream during the day when looking or feeling a little droopy. Cannot will not be without it. EVER!
Written by Deb on June 12, 2013
Read Review details ►