Eau De Parfum

100% Authentic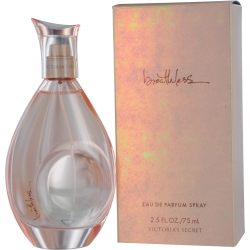 Zoom
Free Shipping in U.S. (orders over $59.00)
Design House:

Victoria's Secret

Fragrance Notes:

Sandalwood, Pomegranate Blossom, Mandarin Orange, And Neroli.

Year Introduced:

2003

Recommended Use:

casual
No reviews written for this product
This is a beautiful perfume. This one smells, at least to me, just like Glow from Jennifer Lopez, and I just ordered a new bottle of it not that long ago. Though I am not keeping this purchase, I am giving it to a co-worker that loves when I wear Glow. I am sure she will be enjoying this perfume, and if I didn't already have a bottle of Glow, I'd be keeping Breathless.
Written by Sandra on July 12, 2015
Have you ever felt almost magical when you walked into a room and people come up and hug you and then tell you ...EVERY TIME.... that you smell so wonderful and always ask what you are wearing? Men LOVE this fragrance on a woman.. They love a clean but sensual fragrance on a woman and will find reasons to hug her again or just stand next to her. Once I had a man stand next to me and smile and say ....'you smell so beautiful I just wanted to be near you....and THAT was a stranger. I am not beautiful nor svelt.....but this beautiful Breathless changes the way men treat me. Whats not to love. Send me more please.
Written by Lynne Andrews on May 07, 2015
Love this scent. So upset when Victoria's Secret stopped selling it but I was thrilled when I found it with you. Thank You. I get more compliments when I wear this than anything I have ever worn. Please don't stop carrying it.
Written by Linda Waschinek on January 04, 2015