Eau De Parfum

100% Authentic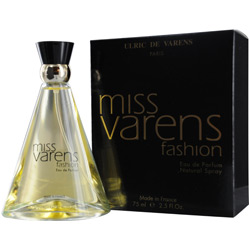 Zoom
Free Shipping in U.S. (orders over $59.00)
Design House:

Ulric De Varens

Fragrance Notes:

Sandalwood, Patchouli, And Vanilla.

Year Introduced:

2003
No reviews written for this product
This fragrance was a blind buy,and a good one at that. I managed to find it in a deodorant spray and it smells really lovely,not over the top unless you have a heavy hand and spray like you're fumigating the whole community around you. Miss Varens fashion is certainly worth a try if you want something new or different.
Written by Anonymous on June 14, 2016
Ooh boy,it looks like today is my lucky day for a new perfume. I don't think I've come across this Ulric De Varens brand before and I'm surprised that no one even bought or tried this one yet. It's a soft,feminine scent that's not overwhelming and perhaps a bit on the elegant side for an evening out. Very different from every other fragrance out there. Only one left,huh? Well, it's time to get cracking & make some more of this perfume,people!! Womankind awaits!!
Written by Fragrance lover no.2 on May 16, 2015