Eau De Parfum

Item #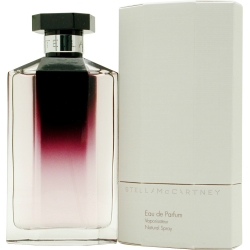 Zoom
eau de parfum spray (new packaging) 3.3 oz
Free Shipping in U.S. (orders over $59.00)
Design House:

Stella Mccartney

Fragrance Notes:

mandarin, amber, rose, and peony.

Year Introduced:

2003

Recommended Use:

romantic
No reviews written for this product
I first started wearing Stella about 9 years ago and I STILL have to have it in rotation! It's flowery but clean and ultra feminine! There is nothing to me that smells like Stella McCartney in my opinion!!! #loveit
Written by Carlette on October 12, 2015
My daughter gifted me with a bottle of Stella for my birthday. The fragrance is gorgeous, but simply does not last. Within an hour, it's gone. I am surmising that one needs to purchase the lotion to help "layer" with staying power. As Stella is such an expensive fragrance, I'm going to have to buy the lotion too. However, it isn't available on this site.
Written by Kay on September 13, 2015
Absolutely the best perfume I have ever had. I have been wearing it for years now, and never want to change. I have had more compliments from men and women on this perfume than on any other. One man said "You always smell so good!" I took that as a compliment... Wonderful scent: elegant with rose scent but not too flowery or overpowering. Wear it to work, for fun, romantic evenings, even dinner with the girls. Perfect!
Written by Linda Reynertson on September 07, 2015