Eau De Parfum

100% Authentic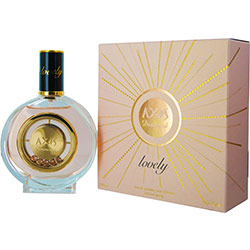 Zoom
Free Shipping in U.S. (orders over $59.00)
Design House:

Sos Creations

Fragrance Notes:

"peach, plum, citruses, tuberose, apricot"
No reviews written for this product
Axis Diamond Lovely is a wonderful fragrance. Smells sweet, floral and citrusy. I selected it as a "romantic" fragrance because not only it's floral and citrusy, it's has a hint of spice in it (vanilla). Love it!
Written by Lynn on September 11, 2015