Eau De Parfum

100% Authentic
Item #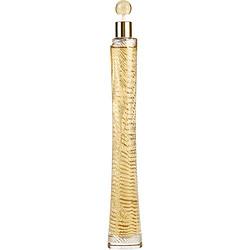 Zoom
eau de parfum mini .17 oz
eau de parfum spray 1.3 oz Tester
Free Shipping in U.S. (orders over $59.00)
Design House:

Roberto Cavalli

Fragrance Notes:

Spicy oriental fragrance with floral and woody notes

Year Introduced:

2004

Recommended Use:

casual
No reviews written for this product
I recommend Robert Cavalli "Oro" to anyone who wants to be noticed! I marked it as an anytime fragrance because that's how I wear all of my perfumes. Just whatever I'm in the mood for, is what I wear that day. It is rather loud, so if you were to wear it in an office setting just be sure to spray once and walk through. It is captivating. I enjoy oriental spicy notes personally because they seem to last longer. I know this one does. This is my second bottle that I've purchased. I bought the sample size first. That's how much I enjoy it!
Written by DrivingMissDaisy on May 05, 2015
Robert Cavalli Oro was a great blind surprise buy for myself. I plan to buy a full size bottle soon. I say this could be worn anytime, but it could be overpowering if you drenched yourself in it and wore to work. But it is very sensual, intoxicating and I can't quit sniffing myself when I have it on. Love it.
Written by Carder on March 20, 2015