Eau De Toilette
by Penhaligon's

100% Authentic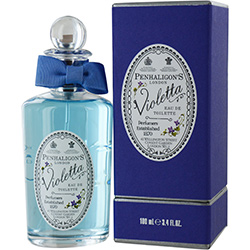 Zoom
Free Shipping in U.S. (orders over $59.00)
Design House:

Penhaligon's

Fragrance Notes:

"geranium, citruses, violet, sandalwood, musk"
No reviews written for this product
Violetta is the best fragrance I have ever smelt. It is a subtle sweet yet warm yet sharp violet who's base notes perfectly enhance and compliment the violet notes. It's one of those scents you just want to bury your nose in and never take it out! I love perfume and have worn many over the years but this is now ' my fragrance' that people associate me with and I won't change from it now. People stop me in the street to compliment me on it too!
Written by Karena on October 05, 2014