Body Cream
by Nina Ricci

100% Authentic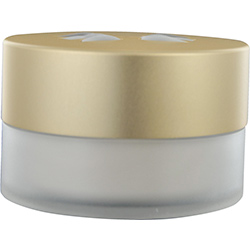 Zoom
Free Shipping in U.S. (orders over $59.00)
Design House:

Nina Ricci

Fragrance Notes:

a rich floral of gardenia and jasmine, with tones of sandalwood and iris, a romantic aroma.

Year Introduced:

1948

Recommended Use:

evening
No reviews written for this product
I have used Nina Ricci body cream for years. Its subtle fragrance is very refreshing and romantic. More importantly, it moisturizes very well. Unfortunately, it is very hard to find. The product is wonderful. I have also used the shower gel which is also very good.
Written by Jazzy on May 19, 2016
I have bee using Nina Ricci's L'Air Du Temps for over 40 years. I love the body cream as it lasts all day on me. I have had people say to me, You smell so nice, what are you wearing?" Or, People might say when I am in a room, "Who smells so nice?" And I am the only female in the room. I hope Nina Ricci. Keeps the scent going forever!!!!!
Written by Sue on May 25, 2015
L'Air Du Temps has been my signature fragrance for years have tried others but they smell bad on me so I only wear this and everyone can tell that I have been there . I have people stop me and ask what I have on and want to know where they can get it I use the Body Cream and spray as well as the body gel this is the best place to buy the price is great and I tell people where to go for this .
Written by sunshine from oregon on December 08, 2014