Eau De Toilette

100% Authentic
Item #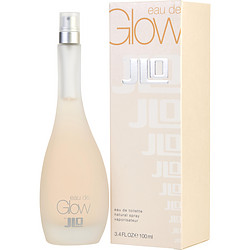 Zoom
eau de toilette spray 1.7 oz
eau de toilette spray 3.4 oz
Free Shipping in U.S. (orders over $59.00)
Design House:

Jennifer Lopez

Fragrance Notes:

Grapefruit, Vanilla And Floral Notes.

Year Introduced:

2002
No reviews written for this product
Since I've bought this brand before,I needed something different to wear that won't give me any headaches/allergies,& on top of that I have bad b.o.(body odor) during that time of the month. I know,it's embarrassing but it happens. Eau de glow is a light everyday scent that really helped to keep me fresh,clean & confident,even if I sweat just a little bit. Great scent by J/LO. I wish she made this in a body lotion/wash and powder.
Written by Hippychick on October 01, 2015
I never thought I'd say this but right next to love & glamour,Eau de glow by J lo has become another favorite now. A nice,clean & refreshing smell in a cute handy little bottle that you can take anywhere with you. I hope to try the original glow as well as the other ones for the new year.
Written by Laura on January 08, 2015
There is no explanation for this scent.. its absolutely AMAZING!!! I LOVE IT!!! Anyone can wear it and you can wear it anywhere. Its smells crisp fresh and clean. Out of all the perfumes ive smelled in the last 30YRS this is in my top 5! If you haven't smelled this, GET IT!!!
Written by Dorinda on August 15, 2014