Eau De Private Collection
Fragrance Spray
by Estee Lauder

100% Authentic
Item #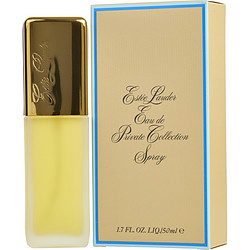 Zoom
Free Shipping in U.S. (orders over $59.00)
Design House:

Estee Lauder

Fragrance Notes:

Honeysuckle, Jasmine, Ylang-Ylang, Coriander, Amber And Sandalwood.

Year Introduced:

1973

Recommended Use:

casual
No reviews written for this product
I would be lost with out my Estee lauder PRIVATE COLLECTIONS! NO OTHER PERFUME comes close to this one, have tried many others but always come back to Estee Lauder PRIVATE COLLECTIONS
Written by PERFUME GRANNY on November 01, 2015
I Love Private Collection my husband bought me my first bottle for Christmas more than 30 years agoe. I fell in love with it he then bought me a new bottle every Christmas from then on. He recently passed away but I still wear it in his honor, your price was absolutely the best the best price ever. Thank you.
Written by Barb on April 23, 2015
This is a fragrance for special occasions and I've been wearing this since I was 17 I was a very classy young lady, and rich blood might I add. I'm now 53 and of all the perfumes I've had or have, Estee Lauder Private Collection will always be my favorite. Where it when you want to turn heads ladies. It's a lovely lingering scent, you don't need to use much, and will have a all day effect.
Written by Lisa Robinson on December 31, 2014