Eau De Parfum

100% Authentic
Item #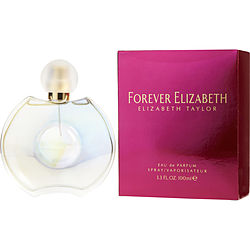 Zoom
eau de parfum spray 3.3 oz
Free Shipping in U.S. (orders over $59.00)
Design House:

Elizabeth Taylor

Fragrance Notes:

dewberry, amber and jasmine with creamy amber and musk, feminine and soft.

Year Introduced:

2002

Recommended Use:

casual
No reviews written for this product
I used a friends bathroom and I have a thing about smelling new perfumes that people I like like so I had to get this I love it, and for letting me steel her sent I bought her the pricey fragrance she loved
Written by Tammy on November 09, 2015
I am a mature older woman who wears this fragrance as her only fragrance for every occasion. My daughter in her 20's, asked me if I could get her a bottle because she loves the way it smells! I am single, and everyman that gets close to me, will tell me that they love my fragrance, have never smelled it on anyone, ant that they can't get enough of the scent!! I get compliments from both young and old, women and men on my fragrance! And what I love, is that it is unique!! They don't smell it on anyone else!! It makes me feel special to know that they remember me by my beautiful scent! When I take off my clothes, I can still smell the fresh fragrance the next day or 2!! One of the best perfumes I've ever worn!
Written by Liz P on July 05, 2015
Okay,I have to admit that I don't really like anything made by Elizabeth Taylor until I tried this perfume. The scent is light & fresh and the bottle is pretty too. Don't get me wrong,I've got nothing against the lady (r.i.p) but it's just that I feel a little weird wearing any old fashioned fragrance that older ladies would probably wear,(like my grandmother). But forever elizabeth is different and guys seem to like it so therefore,I like it too.
Written by Koolcat on June 05, 2015